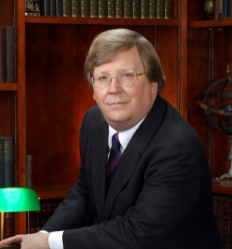 For more than 20 plus years, the essence of my practice have been to assist clients in refining what they want to accomplish, then showing how it can be done legally and tax advantageously. - John Ratterree II
Atlanta, GA (PRWEB) December 27, 2013
After working with two different Atlanta law firms, John Ratterree II opened his solo practice in 1988. He has more than three decades of experience working as an attorney, handling cases related to estate planning, healthcare power of attorney, probate and business matters. He also counsels clients in planned giving, an effective strategy for creating a situation in which money can grow and benefit a charity of non-profit organization.
Mr. Ratterree brings an individual perspective that he tailors to the client's needs for every case that he works on. He describes his philosophy, "For more than 20 plus years, the essence of my practice have been to assist clients in refining what they want to accomplish, then showing how it can be done legally and tax advantageously."
Mr. Ratterree earned his Juris Doctor and his Master of Laws Degree in Taxation from the Emory University School of Law. His education included Department Honors for History from the University of Virginia and the Prentice Hall Tax Award from Emory University. An AV-Rated lawyer, he is admitted to practice before the U.S. Supreme Court, the 9th and 11th Circuit Court of Appeals, the U.S. Tax Court, the U.S. District Courts for the Northern Districts of Georgia and California and all relevant Georgia and California state courts.
In addition to his work with clients, Mr. Ratterree is a member of the Atlanta Estate Planning Council, the Estate Planning Council of North Georgia, the Georgia Planned Giving Council, the North Georgia Tax Council, the Atlanta Bar Association, and the Sandy Springs Bar Association. He also speaks at estate planning and charitable planning seminars from time to time.