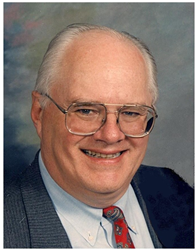 Adding this coverage area is the best way, right now, that we can improve our service – and we'll be adding more coverage areas as we grow in order to keep up with the needs of our clients. - James Oyler
Locust Grove, VA (PRWEB) February 19, 2014
Professional Mediators of Virginia (PMofVA), one of the fastest-growing and most-respected mediation organizations in the State, has announced the addition of Culpeper County to their coverage area, adding it to their existing area consisting of the General District Courts in Louisa and Orange Counties in Virginia.
James T. Oyler, one of the founding partners of PMofVA, announced the decision as part of the group's desire to more comprehensively and effectively serve the interests of their clients. "Our clients are our main focus at all times," said Oyler. "We're always examining ways we can improve our service or our access for the benefit of our clients both present and future. Adding this coverage area is the best way, right now, that we can improve our service – and we'll be adding more coverage areas as we grow in order to keep up with the needs of our clients."
Established in 2007, Professional Mediators of Virginia is certified by the Judicial Council of Virginia to provide mediation services in the Family Circuit Courts of Virginia. Staffed by professional mediation experts certified by the Supreme Court and possessing years of experience, its services include divorce mediation, business mediation, co-parenting seminars and communication training. PMofVA recently announced their 700th successful mediation case.