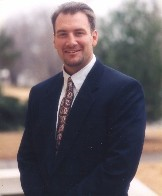 I want to make a difference – with disabled students and their teachers as well as the system in general, and rolling up my sleeves on the Board is the ideal way to get involved." – John Powell
Pearland, Texas (PRWEB) October 30, 2013
John Powell, a longtime resident of Pearland, has been invited to join the Board of Trustees of the Pearland ISD Education Foundation (PIF). Mr. Powell attended the initial PIF meeting in September and will be present at the October 23rd meeting as well, where he will likely accept the position for a three-year term.
"I'm a strong believer in community," Powell said of the announcement. "I live and work in Pearland – I have a stake in making Pearland the best community it can be. That begins with how we educate our children. I want to make a difference – with disabled students and their teachers as well as the system in general, and rolling up my sleeves on the Board is the ideal way to get involved."
The PIF is a 501(c)(3) charitable organization, offering the maximum tax credit on all donations, using the funds to support the Pearland public schools by providing financial support to the district, its teachers and classrooms through fundraising for programs and projects that may fall outside the district's general operating budget. It will also develop innovative programs in conjunction with parents and school administrators such as training, recognition events, or scholarships, allowing for increased community involvement.