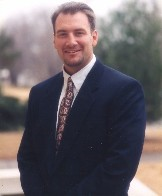 ...Going that extra mile to be exceptional means I serve my clients' interests better. Being Board Certified in addition to my other accomplishments demonstrates my commitment to the work I do. - John Powell III
Pearland, TX (PRWEB) February 19, 2014
Leading Texas attorney and alternative dispute resolution professional John Powell has taken the next step in an already-renowned career by becoming Board Certified in Family Law by the Texas Board of Legal Specialization. This rigorous certification is awarded only to attorneys who have, "... substantial, relevant experience in a select field of law as well as demonstrated, and tested, special competence in that area of law." Of the 70,000 practicing attorneys in Texas, only 7,000 are experienced and talented enough to be Board Certified.
"It's an honor," said Powell. "But it's an honor I've worked very hard to achieve. I've never been one to be satisfied with being merely good at my career – I want to be great. Because going that extra mile to be exceptional means I serve my clients' interests better. Being Board Certified in addition to my other accomplishments demonstrates my commitment to the work I do."
Powell, a graduate of both the University of Tulsa College of Law, and the University of Houston Law Center, specializes his practice on Family Law, with an additional concentration in small business representation. As well as a nationally-recognized attorney, he is a skilled and experienced mediation professional who has helped many families avoid litigation.