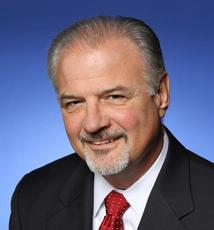 Many cases I have handled required creative solutions, not simply the payment or receipt of money. I will use the experience I gained from them to help others find real solutions – nothing less. - Patrick (Rick) Quinlivan
Irvine, CA (PRWEB) January 14, 2014
Respected attorney Patrick Quinlivan is no stranger to the courtroom, where he has energetically litigated many successful cases, but he's is also making a name for himself in the mediation world. One reason for this is his unique approach to mediation, which was developed from his extensive litigation experience as well as from his initial experiences as a mediator. As part of a renewed effort to grow his online presence, he recently announced his membership in the premium online mediation network, Mediation.com.
"I know what motivates people and how to identify the keys to resolving a dispute," said Rick. "Many cases I have handled required creative solutions, not simply the payment or receipt of money. I will use the experience I gained from them to help others find real solutions – nothing less."
Rick's approach to mediation, otherwise called the QMS method, involves becoming intimately familiar with all aspects of the dispute to a degree beyond traditional mediation services. Instead of relying solely on the parties to present what they believe to be the relevant information, the QMS method involves a deeper exploration of the issues through a proactive inquiry in advance of the mediation session. This enables Rick to offer better, more reasoned solutions. The result is the true sense of a realistic settlement - one that's fair, effective, and allows people to move on with their lives and businesses without lingering concerns.
Rick has been in practice for more than thirty-five years and has extensive experience in handling matters involving business and commercial disputes, catastrophic personal injury, property damage, product liability, employment matters and trust disputes.