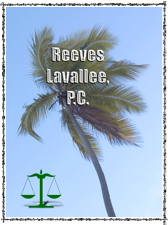 This has been a fruitful partnership for me. —Nicole Reeves Lavallee
Worcester, MA (PRWEB) September 11, 2013
Noted mediation attorney and Family lawyer, Nicole Reeves Lavallee, announced her intention to continue her partnership with leading mediation resources network Mediation.com. Lavallee, who is the founder of the law firm of Reeves Lavallee PC, has stated she looks forward to supporting Mediation.com's efforts to bring ADR resources and qualified professionals to people in need of their services.
"This has been a fruitful partnership for me," Attorney Lavallee stated. "Not only am I able to reach a far wider market of potential clients, but I also believe that Mediation.com can be an important resource for both mediation professionals such as myself as well as the people who need us. I'm here to help people through difficult times, and that's a goal shared by Mediation.com, which makes partnering with them an easy decision."
In over 10 years of practice, Nicole Reeves Lavallee has earned a reputation as a smart, effective family lawyer and an effective mediation professional. After graduating from Massachusetts School of Law in 2000, she was admitted to the Massachusetts bar in 2001 and most recently the Hawaiian Bar in 2009. She is also a member of the Worcester County Bar Association, the Massachusetts Bar Association, the Hawaii Bar Association, and the American Bar Association.
With a clear passion for family law, Attorney Lavallee focuses on mediation, adoption, custody disputes, paternity actions, divorce, drafting, and probating estates. She has represented buyers, sellers and lenders in hundreds of transfers of their real estate. She continues to build on her past experience as a trial lawyer in other areas such as Civil Litigation, Landlord/Tenant rights and disputes, Collections, Social Security Disability, and unfair and deceptive trade practices.
About Reeves Lavallee, P.C.
Reeves Lavallee, P.C. is a law firm based in Worcester, Massachusetts offering services as a general practitioner to the public, focusing mainly on family law, probate, and buying & selling of real estate. Their attorneys have years of experience in family law, specifically pertaining to divorces, custody, and modifications. The firm is known for providing superior communication, so that clients are continuously up-to-date on the status of their case. In addition, they offer new clients a 30-minute free consultation.