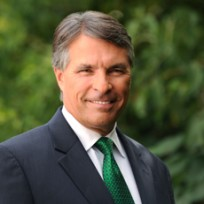 My experience allows me to help clients resolve these matters with some efficiency, since I've already traveled the roads they're on in most cases... - Richard Hooker
Detroit, MI (PRWEB) February 18, 2014
Michigan-based facilitative mediator, Richard Hooker, announces a new initiative in his ADR Practice through membership in Mediation.com, a leading attorney-mediator site specializing in connecting mediators with clients in need of their services and unique expertise. Having served as a facilitative mediator in a broad range of civil cases for the U.S. District Court, Western District of Michigan and various Michigan Circuit Courts, Hooker hopes his experience in labor and employment law, particularly, will be of value to parties seeking a negotiated resolution to their disputes.
"I've worked as both an advocate and more recently a neutral in a multitude of cases involving labor relations, state/federal agency work, employment litigation, wage-hour litigation, benefits litigation, civil rights, public accommodation, workers compensation and unemployment insurance taxation ," said Hooker. "My experience allows me to help clients resolve these matters with some efficiency, since I've already traveled the roads they're on in most cases and can not only serve as a sounding board, but deal credibly with the realities of their alternatives to a negotiated agreement, as well."
As a graduate of Washington & Lee University School of Law, Hooker has already helped hundreds of parties in Michigan and the Upper Midwest. He is listed as an arbitrator and mediator with National Arbitration & Mediation, Inc., the American Settlement Centers and formerly, the National Arbitration Forum. He is a contributing writer and frequent speaker for Michigan's Institute of Continuing Legal Education (ICLE), as well as the Labor and Employment sections of the American Bar Association and the State Bar of Michigan.
Hooker has been awarded an AV® Preeminent rating (the highest possible) from Martindale-Hubbell. He is listed in the Best Lawyers in America® since 2005, and he has been a Fellow in the College of Labor and Employment Lawyers since 2000.