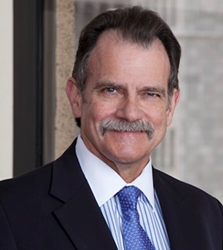 I assess which strategy will lead to the most direct, cost-efficient path to resolution. Whenever possible, resolution is by mediation and when necessary, by trial. - Ronald Bushner
San Francisco, CA (PRWEB) February 21, 2014
Ronald Bushner is well-known for his "strategic" approach to all facets of the law and dispute resolution. After more than three decades of refining his expertise and burnishing his reputation inside and outside California, Bushner has announced his recent membership in the country's premier online mediation network, Mediation.com.
"My approach to law has always been to rely on the good judgment I have acquired over more than 30 years of practicing law," said Ron. "I assess which strategy will lead to the most direct, cost-efficient path to resolution. Whenever possible, resolution is by mediation and when necessary, by trial."
Ron is currently a partner at Wilson Elser, where he focuses on catastrophic bodily injury and death cases under negligence and product liability theories, defense of employers in individual and class actions, professional liability cases, and the full spectrum of marine-related claims and environmental contamination cases. He heads a litigation team in the San Francisco office that handles a wide variety of cases. He has litigated cases throughout California in the state and federal systems, at both the trial and appellate levels.
A graduate of Northeastern University School of Law, Ron is rated AV Preeminent by Martindale-Hubbell, the highest rating an attorney can be awarded. He was also named a Top Rated Lawyer in Labor & Employment for the year 2013 by American Lawyer magazine. He is licensed to practice law in California and is a member of the North California chapters of Professional Liability Underwriters Society and the Association of Defense Counsel.