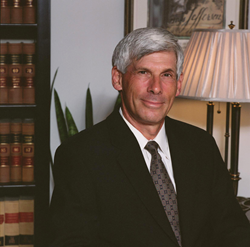 In my experience, a majority of these disputes can be resolved through mediation rather than litigation, with the end result being a less stressful, less expensive and timelier outcome for all parties. - Ronald Surkin
Media, PA (PRWEB) January 18, 2014
With over 40 years of experience in representing both businesses and employees in many different aspects of employment disputes, Ronald Surkin is one of the leading attorneys in Pennsylvania when it comes to employment and labor matters. He has recently announced his membership to establish and expand his online profile as a mediator.
"Throughout my career, I have handled all aspects of labor and employment law," said Mr. Surkin. "In my experience, a majority of these disputes can be resolved through mediation rather than litigation, with the end result being a less stressful, less expensive and timelier outcome for all parties."
Mr. Surkin concentrates in employment law, assisting individuals and businesses in counseling and litigating all employment-related issues; developing policies and procedures to respond to changing legal requirements; developing strategies to protect competitive interests, confidential information and trade secrets; and negotiating and drafting individual executive and employment contracts and agreements relating to the governance of small and mid-sized businesses.
Mr. Surkin also devotes a significant amount of time in his practice to representing individuals claiming benefits from individual and group disability policies, both short and long term, under both state law and ERISA.
A graduate of Harvard Law School, Mr. Surkin has been a partner in the Martindale Hubbell-ranked law firm Gallagher, Schoenfeld, Surkin, Chupein & DeMis for nearly two decades. In addition to his extensive work in the area of employment law, he is also a sought-after lecturer and presenter on issues relating to employment law for the Pennsylvania Bar Institute and the Delaware County Bar Association, among others.
Mr. Surkin is admitted to practice law in the Commonwealth of Pennsylvania and in many Federal Courts including the Eastern and Middle Districts of Pennsylvania, the U.S. Court of Appeals for the Third Circuit and the U.S. Supreme Court.