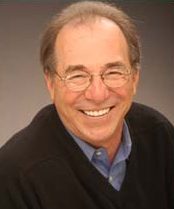 Why put couples through the expense and trauma of litigation when we know that 99% of litigated divorces settle before trial, often on the same terms the couple could have negotiated years earlier? - Sam Margulies
Greensboro, NC (PRWEB) November 09, 2013
With more than three decades of experience mediating hundreds of disputes and approximately 4,000 divorce cases, many with assets exceeding millions of dollars, Sam Margulies is one of the most experienced and respected divorce mediators in the country.
"I've been doing this for a long time and I've helped a lot of people settle complex issues in divorce," Margulies said. "My practice is increasingly national and the Internet is the primary vehicle for that."
As one of the original pioneers of divorce mediation, Margulies has spent over 30 years developing the practice. "Mediation began as a radical alternative to adversary divorce" Margulies added, "Why put couples through the expense and trauma of litigation when we know that 99% of litigated divorces settle before trial, often on the same terms the couple could have negotiated years earlier? I can help them retain control of the process and negotiate a settlement themselves." While attorneys often charge tens of thousands of dollars to litigate cases, Sam's clients pay on average less than $2000 for his services.
Margulies has published a number of books available at bookstores and Amazon.com dedicated to helping couples avoid the agonies and damage of conventional divorce. His latest publication is a free eBook, "The Successful Divorce," available for download exclusively at his website, sammargulies.com. The book guides couples toward a cooperative and constructive divorce that serves the entire family.
Margulies is available for both mediation and consultation, and serves clients across the country.