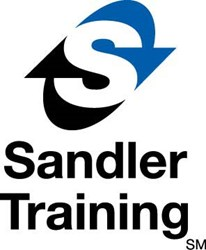 This summit is one of our best offerings that provides sales leaders and management the opportunity to learn from some of the industry leaders and network with other top performers from around the world. - David Mattson
Orlando, FL (PRWEB) March 05, 2014
On March 13th and 14th, 2014, the Third Annual Sandler Client Summit will be held at the Buena Vista Palace Hotel and Spa in Orlando, Florida. Keynote speakers and presenters will discuss best practices in the industry and how to network with other managers/salespeople to achieve top results in sales across a wide range of industries. Lewis Fogel, the President & CEO of FL Sales Consultants, Inc., said that over 50 percent of his clients are attending this year's summit.
Sandler Training provides sales and management training and consulting services for small- to medium-sized businesses (SMBs) as well as corporate training for Fortune 1000 companies. "This summit is one of our best offerings that provides sales leaders and management the opportunity to learn from some of the industry leaders and network with other top performers from around the world," says David Mattson, CEO and President of Sandler Training. "If you're looking for an experience to motivate you and your organization, this is it."
According to Fogel, the response to the upcoming event has been nothing short of amazing. As one of his clients said, "Just look at the agenda, it's fantastic!" The first session of the summit will be "Build a Predictive Sales Model," presented by Bill Bartlett. In this session, Bartlett will work to assist salespeople in executing specific skills to attain quantifiable results. This "scientific" approach insists that talent and personality take a back seat to learned abilities and "tried-and-true" methods. Following this initial presentation, Gary Harvey will present "Are You Attracting or Resisting Success?", a workshop aimed at taking the audience through thought-provoking exercises to determine which they are doing and how to change resistance into attraction.
Additional sessions include Paul Lanigan's "Give Me BAT and I'll Give You Results," a presentation designed to discuss a salesperson's behaviors, attitudes and mastery of technique that combine to produce selling success. Pat Heidrich will speak on "The Missing Link in Mastering Professional Selling," in which participants will learn the most important component in the formula for success in sales.
For more information, please contact Lewis Fogel, President, FL Sales Consultants, Inc., A Sandler Authorized Center, 1690 S. Congress Ave., Suite 205B, Delray Beach, FL 33445; Phone: 561-279-3300.