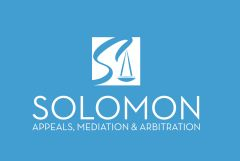 I'm excited about becoming part of Mediation.com. Joining is the right decision for a lot of reasons. Now I'm more easily accessible by attorneys looking for experienced attorney-mediators. - Donna Greenspan Solomon
Ft. Lauderdale, FL (PRWEB) August 09, 2013
Certified mediator and appellate specialist Donna Greenspan Solomon is always looking for ways to expand her practice and meet people searching for top-notch mediation. In a recent move to expand her online presence, she joined leading website Mediation.com. With The Florida Bar's Board of Legal Specialization & Education encouraging certified attorneys to utilize its new slogan in social media and other online marketing tools, Ms. Solomon is on the leading edge in affiliating with Mediation.com to increase her visibility to people looking online for dependable mediation services.
Ms. Solomon was recently selected again as one of "South Florida's Top Rated Lawyers." In Florida, there are only 234 attorneys certified as business litigators and 172 certified as appellate practitioners. Ms. Solomon is proud to be one of only two attorneys who are certified in both Appellate Practice and Business Litigation. Last July, her firm, Solomon Appeals, Mediation & Arbitration, celebrated its 2nd Anniversary.
The Florida Bar's Board of Legal Specialization and Education recently recertified Ms. Solomon in Business Litigation. The Supreme Court of Florida recognizes certified attorneys as having "special knowledge, skills and proficiency in [their] practice area, as well as character, ethics, and a reputation for professionalism in the practice of law." Because of this, Ms. Solomon is entitled to represent herself as a "specialist" and "expert" in her fields of practice, and to use the initials B.C.S. (Board Certified Specialist).
Donna Greenspan Solomon is confident about Mediation.com and what its steady stream of visitors means for her practice. She commented, "I'm excited about becoming part of Mediation.com. Joining is the right decision for a lot of reasons. Now I'm more easily accessible by attorneys looking for experienced attorney-mediators."
With over 18 years of legal experience under her belt, Donna provides first-rate appellate services and litigation support through Solomon Appeals, Mediation & Arbitration. She also handles circuit, appellate, and family mediations in West Palm Beach, Boynton Beach, Delray Beach, Boca Raton and Fort Lauderdale. Ms. Solomon has experience in a broad range of business-related disputes. These include insurance coverage, factoring, employment law, contract disputes and copyright, among others. Ms. Solomon is also a former certified public accountant with an MBA in finance.
About Donna Greenspan Solomon
Donna is certified to practice in all of Florida's district courts, the United States Court of Appeals for the Eleventh Circuit, and the U.S. Supreme Court. She is a member of the Florida Academy of Professional Mediators, Inc., and the Association of South Florida Mediators.