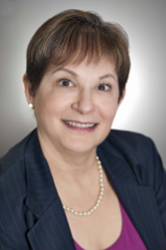 The Board Certification program provides substantial benefits to the public and the profession. —Donna Greenspan Solomon
Ft. Lauderdale, FL (PRWEB) September 09, 2013
Donna Greenspan Solomon was appointed to a 3-year term on the Business Litigation Certification Committee of The Florida Bar. The Committee reviews applicant credentials; helps develop policy to implement standards approved by the Florida Supreme Court; and creates, administers and grades examinations.
"The Board Certification program provides substantial benefits to the public and the profession," commented Ms. Solomon. "The Florida Bar evaluates all certified lawyers for experience and expertise in a particular area of law and professionalism and ethics in the practice of law. A Board Certified Attorney is: Evaluated for Professionalism, Tested for Expertise."
Ms. Solomon herself has been a Certified Business Litigator since 2007. She is one of only two attorneys certified by The Florida Bar as both an Appellate Specialist (since 2003) and Business Litigator.
Donna is also a Florida Supreme Court Certified Circuit, Appellate, and Family Mediator. She is a Florida Supreme Court Qualified and FINRA-Approved Arbitrator. She is also a former CPA with an MBA in finance. After graduating No. 1 from law school, Donna clerked at the Fourth District Court of Appeal for Justice Barbara Pariente. Following her clerkship, Donna was with a national law firm for twelve years. Donna subsequently opened her own firm, where she focuses on appeals (state and federal), mediations, arbitrations and litigation/trial support. Donna blogs about alternative dispute resolution and other legal issues at http://www.solomonappeals.com/blog.html.