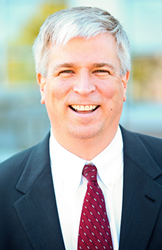 Even when I represent clients in litigation cases, I still advocate for mediation because it helps them accomplish their legal goals without undue waste of time or resources. - Scott Spooner
Atlanta, GA (PRWEB) November 24, 2013
With experience and perspective found in few other attorneys or mediation professions, Atlanta attorney Scott Spooner has been serving individuals and businesses in his community for over 15 years, in the divorce, family law and insurance spheres as both a representative for individuals and a lawyer for insurance companies. He has recently announced his membership in Mediation.com, a move designed to help him reach more potential clients.
"I've been on both sides of legal proceedings, in cases that involve big business and little guys as well as the more intimate – and more difficult – scenarios of divorce and other family issues," said Scott. "Even when I represent clients in litigation cases, I still advocate for mediation because it helps them accomplish their legal goals without undue waste of time or resources."
A registered mediator and arbitrator with the Georgia Office of Dispute Resolution, Scott focuses on the areas of domestic relations mediation and general mediation. He is the chief mediator at his firm, Spooner & Associates, and uses his experience on both sides of mediations to help his clients reach satisfactory resolutions to their disputes. His areas of practice encompass family law, personal injury law, corporate and small business law, wills and powers of attorney and general civil litigation.
Scott received his JD cum laude from Georgia State University College of Law and is a member of the State Bar of Georgia and its Sections on Family Law, General Practice, Trial Law and Tort Law; the Association of Trial Lawyers of America; and the Gwinnett County Bar Association.