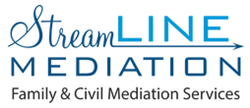 We strip away the unnecessary hostility, expense and trouble, and get the process down to a more manageable and less destructive process using our expertise and experience. - Maureen Lansat
Palm Beach Gardens, FL (PRWEB) March 08, 2014
Lauded alternative dispute resolution professional, licensed mental health counselor and Director of "Healing and Creative Arts Center," Maureen Lansat, known to friends and clients as "Midge," has announced her recent membership in the nation's leading online mediation network Mediation.com. The move comes as part of a comprehensive strategy to make people aware of the possibility of divorce and civil dispute resolution without the disruption, expense and hostility typical of the situation.
"I've seen people I love and care about go through divorce and civil disputes, and it took everything from them," said Lansat when announcing the decision. "And I vowed to put my not-inconsiderable professional talents towards improving that situation. Too often divorce just strips you of all your money and all your energy – it takes over your life. That's why I founded Streamline Mediation. We strip away the unnecessary hostility, expense and trouble, and get the process down to a more manageable and less destructive process using our expertise and experience. More people need to be aware of a streamlined alternative, so that's why I've joined Mediation.com."
A licensed Mental Health Counselor in the State of Florida and a Florida Supreme Court Certified Mediator, Midge Lansat founded her non-profit the HACAC in 2001 and has helped hundreds of individuals, businesses and families improve their businesses, lives and family systems since. In 2013, the HACAC launched Streamline Mediation to offer the support families need if divorce is the path they choose to take. As a division of the HACAC, all of the proceeds from Streamline Mediation go to the mission of the HACAC. The Healing and Creative Arts Center's focus is solving societal problems.
Through her firm, Midge offers services including civil and divorce mediation, document preparation (marital settlement agreements, financial affidavits, child support plans, and alimony agreements), and parenting courses.