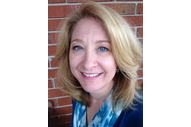 I want to make my skills available to all possible potential clients, and that's where Mediation.com and Arbitration.com come into play – getting me out there for clients to find. - TJ Frasier
Gainesville, FL (PRWEB) February 20, 2014
Known as one of the leading experts in all aspects of the complex area of construction law in the state of Florida, attorney and alternative dispute resolution (ADR) practitioner Tracy "T.J." Frasier has announced her membership in both Mediation.com and Arbitration.com in a bid to establish her ADR practice online.
"I bring a unique mixture of experience to my clients," said Frasier of the move. "I'm one of the few accomplished attorneys who are both certified mediators and arbitrators as well as experienced in construction law and familiar with all the complications of that volatile area. And in a state like Florida where construction is literally going on everywhere, those are two of the most useful skills an attorney can possess. I want to make my skills available to all possible potential clients, and that's where Mediation.com and Arbitration.com come into play – getting me out there for clients to find."
A graduate of the University of Idaho, Frasier is Board Certified in Construction Law by the Florida Bar Association and is a Certified Mediator with the Florida Supreme Court in circuit civil mediation. Additionally, she is an Approved Mortgage Modification Mediator with the U.S. Bankruptcy Courts for the Northern District of Florida and the Middle District of Florida. A noted speaker and educator, she was an Adjunct Professor at the University of Idaho College of Law where she taught a Bankruptcy Practicum Course with great success. Her areas of concentration include reviewing and drafting construction contracts as well as mediating and arbitrating disputes in bankruptcy, general civil and construction-specific cases.