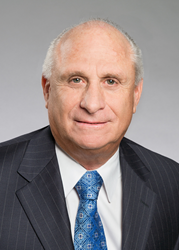 I'm bringing that sort of creative initiative to my mediation practice, where it will benefit attorneys and their clients who need solutions and efficiency, not the stress of endless litigation. - Victor Tobin
Ft. Lauderdale, FL (PRWEB) June 15, 2014
An effective and well-respected litigator, Victor Tobin is well-known as one of the leading scholars in both the courtroom and the negotiating field. For more than four decades, he served in the legal community as a practicing lawyer and former Chief Judge of the Seventeenth Judicial Circuit of Florida. Expanding his current practice as General Counsel for Choice Legal Group, P.A., he recently announced his membership in the nation's fastest-growing online alternative dispute resolution portal, Mediation.com.
"I've always been forward-thinking," said Tobin about the decision. "During my tenure as General Counsel, I initiated the bulk trial program affording a viable alternative to summary judgment shortening the litigation process while affording full due process. As former Chief Judge of Broward County, I established the Foreclosure Division as well as the Complex Business Litigation Division to increase efficiency in our court system and implemented a full-time first appearance criminal courts in Broward to conduct first appearances, provide full access to the courts, thereby reducing Broward's jail population resulting in a significant savings to taxpayers. I worked to create computer systems that assisted with staff management and tirelessly sought approval and funding to build a new and modernized courthouse. I'm bringing that sort of creative initiative to my mediation practice, where it will benefit attorneys and their clients who need solutions and efficiency, not the stress of endless litigation."
Mr. Tobin's practice areas included general civil, personal injury, medical malpractice, and criminal litigation. He was unanimously appointed by the Supreme Court of Florida to preside over the Statewide Grand Jury which was created to investigate corruption in South Florida. He is a frequent lecturer and educator and recipient of numerous awards from our local community and bar associations. Victor Tobin is a graduate of the University of Miami, School of Law and is "AV" rated by Martindale-Hubbell.