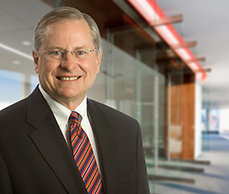 I loved my work as a judge on the Missouri Supreme Court but before that I spent fourteen years as a litigation attorney. That kind of experience served me well as a judge and my experience on the bench will help me now. - William Ray Price
St. Louis, MO (PRWEB) November 11, 2013
After more than two decades serving as a judge on the State's highest court, Ray Price has announced not only his return to private practice by joining the firm of Armstrong Teasdale, but also his membership in Mediation.com's fast-growing attorney-mediator network.
"I loved my work as a judge on the Missouri Supreme Court," Ray said, "but before that I spent fourteen years as a litigation attorney. That kind of experience served me well as a judge and my experience on the bench will help me now. As a litigator or as a mediator, I have dealt with the law from both sides of the bench."
Prior to this appointment to the Missouri Supreme Court, Ray was a business litigation attorney for 14 years. As such, he has represented clients in state and federal court cases involving class actions, officers' and directors' liability, securities, trade secrets, non-competition agreements, distribution agreements, insurance, products liability, land use, condemnation, administrative law and general commercial transactions.
Ray served two terms as Chief Justice of the Missouri Supreme Court, the fourth judge to do so since the Missouri Court Plan was out into effect in 1940. As a judge, his high sense of justice is coupled with his outstanding legal scholarship, as evidenced by his more than 300 published opinions dealing with almost every aspect of Missouri law. He was also Chairman of the Board of the National Association of Drug Court Professionals, was instrumental in the creation of drug courts and served on a number of national boards that focus on improving the education of judges in a wide variety of subjects.