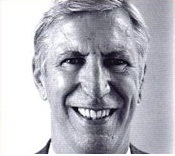 When it comes to commercial litigation in this country and on the international stage, I believe I have the proven capability to address and resolve the issues effectively and efficiently. - Bill Jentes
Chicago, IL (PRWEB) July 25, 2014
Seeing the benefit of having a clear online presence in today's global business environment, respected alternative dispute resolution (ADR) professional William R. Jentes recently announced his membership in both leading ADR online portals, Mediation.com and Arbitration.com. Mr. Jentes brings a wealth of legal and ADR expertise to these online communities.
"I have extensive experience handling the resolution of complicated commercial disputes – both as one of the leading litigators at Kirkland & Ellis, where I was a partner for forty years, and as an independent ADR professional for the last dozen years. I've served in over 70 arbitrations administered by the American Arbitration Association, its International Center for Dispute Resolution, the ICC International Court of Arbitration, the London Court of International Arbitration, the CPR International Institute for Dispute Prevention & Resolution, and JAMS. I've had an equally broad background in mediating the settlement of challenging disputes. When it comes to commercial litigation in this country and on the international stage, I believe I have the proven capability to address and resolve the issues effectively and efficiently."
A graduate of the University of Michigan Law School, Mr. Jentes was also a Fulbright Scholar in Comparative Law at the Université de Grenoble, France. He is a long-time Member of the College of Commercial Arbitrators, and has been named Chicago's "International Arbitration-Commercial Lawyer of the Year" and "Mediation Lawyer of the Year" by Best Lawyers. He has been called "one of the most eminent figures in the state" by Who's Who Legal, the research partner of the International Bar Association.
Mr. Jentes' experience in international ADR work has included the resolution of disputes involving parties from 19 countries and a broad spectrum of global industries.