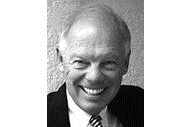 I'm a firm believer that alternative dispute resolution, conducted fairly is the most efficient way to resolve insurance-related disputes. It is a pleasure to serve in this capacity. - Y. John Lee
Charlotte, NC (PRWEB) November 25, 2013
After spending decades at the highest levels of the insurance industry, arbitrator Y. John Lee has put out his shingle as an AIDA Reinsurance and Insurance Arbitration Society (ARIAS-US) Certified Insurance/Reinsurance Arbitrator. In an effort to boost his online profile and gain new clients, the respected insurance expert has announced his immediate membership in the nation's premier arbitration network, Arbitration.com.
"My experience in managing both insurance companies and agent/brokers means I've seen it from all perspectives, including sales, marketing, underwriting, claims, actuarial, legal and finance. I have been accountable, involved and understand interacting complexities and insight to determine and analyze issues promptly and economically," said Lee. "I'm a firm believer that alternative dispute resolution, conducted fairly is the most efficient way to resolve insurance-related disputes. It is a pleasure to serve in this capacity."
Mr. Lee has served as Executive Vice President of Hewitt Coleman and Associates, Inc.; Senior Vice President of the Custom Risk Division Vice President at Royal Sun Alliance- US; Vice President and General Manager of the Commercial Insurance Division of MSI Insurance Companies; Chief Operating Officer of insurance broker Cornwall & Stevens, Corporate Broker Operations Officer Wausau Insurance Companies, President of Wausau Insurance Companies subsidiaries; and President of agent/broker Davis, Young, Speir and Lee, Inc. During his career, he has initiated, developed and negotiated successful demutualizations, acquisitions, divestitures, reinsurance recoveries, contracts and legacy disputes. He has served on company and industry boards and was retained as expert on asbestos contract dispute between reinsurer and insurer. He is a member of insurance professional organizations and speaker on subjects including self insurance, captives and other topics.
A graduate of Belmont Abbey College in North Carolina, Mr. Lee holds an AB in Economics and has pursued further studies at The College of Insurance in New York City and Clemson University. He also holds the CPCU (Chartered Property Casualty Underwriter) credential, a professional designation in property-casualty insurance and risk management and is held by just over 2% of all those employed in the insurance industry in the United States. To achieve this designation, the requirements include the completion of graduate and post graduate level courses covering topics such as insurance law, history, contracts, property insurance, liability insurance, operations, rate making, and risk management, as well as business courses in finance, corporate structure, and ethics.