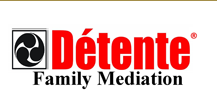 I selected Stacey Langenbahn because she has a long commitment to and success in the peacemaking field as a mediator
Southlake, TX (PRWEB) September 13, 2013
Stacey Langenbahn's elite internship as an Assistant Trainer with Forrest Mosten is highly competitive even though it is unpaid. Stacey sought out the opportunity to assist Mr. Mosten in his highly popular basic divorce mediation training to enhance for her clients what she proudly does every day – save families through divorce mediation. But that's not all. Mr. Mosten has also promised to teach her by example and through private instruction the "art" of training new talent.
Commenting that her colleagues spoke glowingly about Stacey's talent and innovation, Forrest Mosten said, "I selected Stacey Langenbahn because she has a long commitment to and success in the peacemaking field as a mediator, Collaborative Lawyer, and well regarded international presenter and trainer. Stacey will take the lessons learned as Assistant Trainer and apply them for the rest of her career in teaching new generations of peacemakers." Stacey's philosophy: "Do your very best work. Change the world in small ways every chance you get."
About Détente Mediations Services, LLC in Southlake, Texas:
Attorney-Mediator and founder Stacey Langenbahn, J.D. developed a highly successful and cost effective divorce mediation process that combines the talents of a legal professional and a therapist as co-mediators. The results are an outstanding 95% settlement rate and 80% reduction in costs over litigation. Learn more at http://www.DivorceMediationTexas.com or call Stacey at 817.283.5100.
About Mosten Mediations in Los Angeles, CA:
Forrest "Woody" Mosten, J.D. is a well-known family and Collaborative Lawyer, national and international mediator, author, presenter, and trainer. Woody is the author of several bestselling books in Mediation, Collaborative Practice, and expanding Legal Access and he travels internationally to train professionals to build profitable peacemaking practices. Contact him at http://www.Mostenmediation.com.