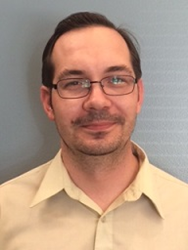 'I feel privileged to work for Medica Health Management,' says Lane. 'They are a distinguished organization providing health care and education to a culturally diverse community.'
Southlake, Texas (PRWEB) June 16, 2014
Medica Health Management, a single source management company, providing solutions for Home Health and Hospice management since 1995, is proud to welcome Toby Lane as their new Internet Technology Coordinator.
As the new IT Coordinator, Lane will utilize his skills in the following areas: technical administration and support, network administration and support, device management, project management, database administration, systems security, and IT analytics.
Prior to joining Medica Health Management, Lane was employed by LongView Systems as a System Administrator. He also has extensive experience providing technology support and troubleshooting having worked with Modis/AIG as a Helpdesk Analyst.
"I feel privileged to work for Medica Health Management," says Lane. "They are a distinguished organization providing health care and education to a culturally diverse community."
Medica Health Management provides a wide range of financial solutions and expertise to help maximize an agency's performance. Clinical, administrative and financial education modules and activities are designed to help agencies effectively manage financial and clinical goals. Lane's work as an IT Coordinator will help maximize efficiency and provide agencies and patients with the latest in available technology.
To learn more about Medica Health Management, visit http://medicahealth.com.
About Medica Health Management
Medica Health Management was founded by Dr. Carmen Santiago. Medica currently manages agencies that serve approximately 10,500 patients and brings in revenues estimated at $20 million annually. Medica provides a variety of services which include: Clinical, Financial and Human Resource components. Medica has developed a proven assessment process for a comprehensive evaluation of the five key critical components of homecare agency success. Learn more about Medica Health Management at http://medicahealth.com.