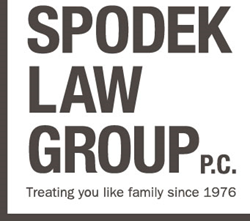 Spodek has thorough comprehension of the Medicaid eligibility requirements and can understand the income and asset requirements for families and individuals.
New York, NY (PRWEB) November 13, 2014
Spodek Law Group P.C., a law firm that specializes in representing clients in Medicaid Fraud Investigations, recently announced its decision to update its protocol based on new investigation guidelines released by the Human Resources Administration (HRA). The law firm, which has been in business for almost four decades, frequently improves its strategies to accommodate clients and attain the best results.
According to an October 16, 2014 article in Aljazeera, the commissioner of the HRA and his management changed: Steven Banks, the former head of the Legal Aid Society—and who fought avidly against the agency, was now in charge of overseeing billions of dollars in spending for the poor. Although Banks sued the city for its homeless policies, many of which he did not approve of, many advocates for needy city residents said choosing banks represented a shift in mayoral thinking. Banks was praised by advocates for the poor for making certain amendments while his critics accused him of "dismantling welfare reform."
"Former commissioner Doar has said that, from 1995 to 2013, 'New York City's cash-welfare caseload shrunk from almost 1.1 million recipients to less than 347,000,'" stated an article from Aljazeera America published on October 16, 2014. "At Thursday's hearing, however, Banks said that 25 percent of those previously reported to have left welfare for work returned to the caseload within 12 months."
To help clients keep up with changes in HRA policies, Spodek Law Group P.C. is abiding by five new guidelines. The first is utilizing online case management system so that clients can upload all of the necessary financial documents so that analysts can conduct an eligibility analysis. The second is preparing case studies detailing each client's unique household composition and their financial breakdown in order to advocate for claim reductions.
Additionally, a third amendment states that each Medicaid fraud lawyer will create mitigation packages in reference to gaps in a client's earning history as well as any personal hardships. The company's team also utilizes the defense strategies that are successful in civil and criminal and Medicaid fraud prosecutions in HRA investigations. Lastly, Spodek Law Group P.C. remains committed to working in a timely manner—and hand in hand with not only the assigned investigator, but also the supervisor—in order to align the necessary permissions for a claim reduction.
In a February 28, 2014 interview with Fox Business, a Spodek Law Group P.C. Medicaid Fraud Attorney, Todd Spodek, said, "People try to milk entitlement programs all the time…we are knee-deep in fraud." Spodek has thorough comprehension of the Medicaid eligibility requirements and can understand the income and asset requirements for families and individuals. Spodek and his team have also successfully litigated Medicaid fraud cases in civil and criminal New York State courts. The law firm has a proven track record of success that was built up over 36 years in the business.
Individuals interested in learning more about Spodek Law Group P.C. and its work with the Bureau of Fraud Investigations can visit the company's website for more information.
About Spodek Law Group P.C.:
For over 36 years, the lawyers at Spodek Law Group P.C. have represented clients who have been investigated for Medicaid fraud by the Human Resources Administration (HRA). The firm's dedicated team of lawyers analyze claims and exposure, and are able to successfully navigate the resolution of a client's investigation. Spodek Law Group P.C. offers free consultations in person, over the phone, or online using Skype or Google Talk, and all consultations are one-on-one with an attorney who specializes in family law, divorce, bankruptcy, real estate or civil litigation. For more information, please visit http://www.spodeklawgroup.com/new-york-medicaid-fraud-lawyer
Spodek Law Group P.C.
100 Church Street, 8th Floor
New York, NY 10007