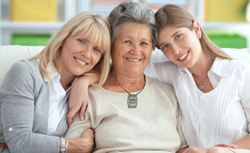 All this comparison shopping can be really… really confusing, but we've done it for you. Just go to medicalalertcomparison.com, read our reviews..."
New York, NY (PRWEB) November 06, 2014
With the Baby Boomers getting older and the statistics on falls and injuries among the elderly not decreasing, there has never been a greater need for medical alert systems to assist seniors in situations where they have fallen and have no help. The problem, though, is that there are so many medical alert services that all seem to offer and do the same thing, making it hard to choose.
Mark Berman, the Chief Editor at MedicalAlertComparison.com, has been making video reviews of each product and service for over a year now, and has detailed out every subtle difference. In one of his videos, he states "So all this comparison shopping can be really… really confusing, but Medical Alert Comparison has done it. Just go to MedicalAlertComparison.com and read the reviews. See which features specific companies have, and try to design a system that's a best fit." He even demonstrates how to use the systems with official emergency help button tests.
MedicalAlertComparison.com does not sell its own medical alert systems, but is a comparison service for consumers that seek reviews and rates for all Medical Alert System Companies. Its goal is to help parents and seniors know their options when selecting a Medical Alert System or Medical Alert Necklace for their family to ensure safety and security. It prides itself on developing in depth reviews to help choose the best medical alert system offered.
Here is a link to see some of the comparisons MedicalAlertComparison.com has done on different medical alert systems. http://www.medicalalertcomparison.com/comparison.php