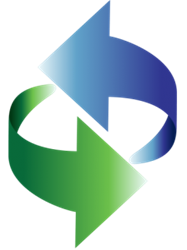 MPMR routinely increases practice revenue substantially for both individual clinics and ambulatory surgery facilities!
Temecula, California (PRWEB) July 21, 2015
Top medical billing and coding company, MPMR, is now offering first rate services for over twenty medical specialties. The physicians billing firm offers nationwide services to both individual practices along with ambulatory centers. Call (951) 757-2056 for more information and a complimentary consultation.
For over a decade, Medical Practice Management Resources has been a top medical billing company. Services not only include billing and coding, but also contracting, credentialing and operations management. Not only are the billing services first rate, the company differentiates itself further by providing practice management to increase efficiencies and revenue.
MPMR continues to serve practices in all types of specialties in growing numbers. Now there are over 20 in all, including both general practice and specialty practices. Not only does this include individual clinics, but also ambulatory facilities, diagnostic imaging, labs, durable medical equipment and surgery centers.
Prior to engaging a client, MPMR performs an audit to identify problem areas with the practice. Then a comprehensive revenue management plan is implemented along with additional options for needs such as credentialing and operational efficiencies. With a top to bottom up-front approach and thorough implementation plan, MPMR is routinely able to optimize each client's billing and coding.
With a skill set that includes billing, coding, contracting, credentialing and physician practice management, MPMR offers a unique approach to clients that the vast majority of billing companies cannot match. When it comes to revenue and efficiency optimization, there is no firm nationwide similar to Medical Practice Management Resources.
Call for the best medical billing company available, MPMR, at (951) 757-2056.