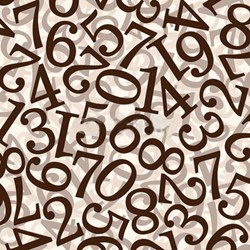 The codes offer medical personnel with the means to track and monitor old, new and rare diseases to protect public health in the U.S. and around the world.
Denville, NJ (PRWEB) November 20, 2013
"The transition from ICD-9 codes is the first update since 1977 and many clinicians are concerned about billing delays and interruptions. It's possible to make an efficient transition, but implementation of an EMR system is essential," said Chhoda.
Chhoda added that while the new coding changes provide additional opportunities for practitioners and more accurate billing, many codes have been included that are not used outside the U.S. that could pose potential problems for practices. Electronic medical records can securely maintain the full complement of ICD-10 codes and any insurance plan modifications made by foreign countries.
From documenting a diagnosis, ICD-10 codes are significantly different, ranging in length from 3-7 digits. Chhoda said the transition process can be conducted with as little difficulty as possible, providing practitioners spend sufficient time on planning and physical therapy documentation and billing staff training. He also noted that any change can present challenges and clinicians should expect a certain amount of disruption within the office during the process.
According to Chhoda, the coding transition affects every corner of the healthcare industry, from practitioners to insurance companies. He noted that before clinicians can begin utilizing the new codes, practices must first implement HIPAA's 5010 transaction standards for transmissions. Once accomplished, claims that don't use ICD-10 codes will be rejected, but it offers new reimbursement opportunities for clinics.
ICD 10 codes include those for new diseases, treatments, procedures and medications. Medical providers can code in greater detail for the most accurate claims possible. The codes offer medical personnel with the means to track and monitor old, new and rare diseases to protect public health in the U.S. and around the world.
EMRs can be implemented on tablet technology for portability and information can be accessed from any location with an active Internet connection. A physical therapy software system paired with ICD-10 codes provides practitioners with opportunities for expansion into other venues.
A disruption, even in a small amount, is inevitable with a change as radical as the new ICD-10 codes, but the transition doesn't have to create complete chaos. Chhoda's new data provides practitioners with essential information about the ICD-10 code transition and implementation of an EMR is a critical step in the changeover process. The systems provide medical providers with advanced tools to manage patient care and practice profitability far into the future.
Chhoda's office can be reached by phone at 201-535-4475. For more information, visit the website at http://www.emrnews.com.
About Nitin Chhoda
Nitin Chhoda PT, DPT is a licensed physical therapist, a certified strength and conditioning specialist and an entrepreneur. He is the author of "Physical Therapy Marketing For The New Economy" and "Marketing for Physical Therapy Clinics" and is a prolific speaker, writer and creator of products and systems to streamline medical billing and coding, electronic medical records, health care practice management and marketing to increase referrals. He has been featured in numerous industry magazines, major radio and broadcast media, and is the founder of Referral Ignition training systems and the annual Private Practice Summit. Chhoda speaks extensively throughout the U.S., Canada and Asia. He is also the creator of the Therapy Newsletter and Clinical Contact, both web-based services to help private practices improve communication with patients, delivery better quality of care and boost patient retention.