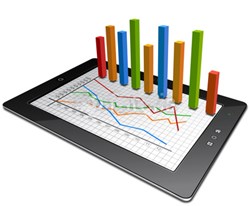 Chhoda added that clearinghouses begin by scrubbing claims to ensure they're error free. If a problem arises, they send the claim back to the clinic to be corrected.
Denville, NJ (PRWEB) November 14, 2013
"Practitioners do not have to contract with a clearinghouse, but the organizations do facilitate the claims process and work with multiple providers," said Chhoda. "Clearinghouses expedite payments and many insurance providers require their claims to be submitted through a clearinghouse. Clinicians who don't contract with a clearinghouse will be severely limiting their revenue opportunities."
Clearinghouses are the first stop in the medical billing reimbursement process when claims leave a practice. Chhoda added that clearinghouses begin by scrubbing claims to ensure they're error free. If a problem arises, they send the claim back to the clinic to be corrected. Clean claims are routed and transmitted via an EMR to the appropriate insurance company for payment.
Submitting claims through a clearinghouse with EMR technology allows practitioners to collect their fees quicker, eliminates the need for paper records, and increases productivity throughout the office. Physicians who contract with a clearinghouse will be charged a fee for their services. Those charges can include expenses for the start-up, a flat monthly fee or a per-transaction amount.
There are many advantages of contracting with a medical clearinghouse, and these are the following:

Delivers secure transmissions that are HIPAA compliant, and coordinates multiple insurance providers;
Attain patient insurance coverage and eligibility verification before treatment begins;
Electronic claim submission, individually or in a batch, with the help of billing and coding software;
Online access 24/7 to edit and correct claims in a matter of minutes instead of days;
Provide printed claims when necessary that can still be tracked electronically;
Evaluation of claims that are rejected, denied or contested;
Electronic remittance deposited directly into clinic accounts in as little as 10 days.
Status reports and tracking of all claims;
Medical clearinghouses offer features that significantly reduce the wait times for payments and allow practitioners to work with a greater number of insurance providers. They provide a cost-effective means of revenue cycle management that increases office efficiency and productivity through the EMR system. Chhoda's latest information on the advantages of clearinghouses provide clinicians with key information they can use to determine if contracting with a clearinghouse is in the best interest of their practice.
Chhoda's office can be reached by phone at 201-535-4475. For more information, visit the website at http://www.emrnews.com.
About Nitin Chhoda
Nitin Chhoda PT, DPT is a licensed physical therapist, a certified strength and conditioning specialist and an entrepreneur. He is the author of "Physical Therapy Marketing For The New Economy" and "Marketing for Physical Therapy Clinics" and is a prolific speaker, writer and creator of products and systems to streamline medical billing and coding, electronic medical records, health care practice management and marketing to increase referrals. He has been featured in numerous industry magazines, major radio and broadcast media, and is the founder of Referral Ignition training systems and the annual Private Practice Summit. Chhoda speaks extensively throughout the U.S., Canada and Asia. He is also the creator of the Therapy Newsletter and Clinical Contact, both web-based services to help private practices improve communication with patients, delivery better quality of care and boost patient retention.