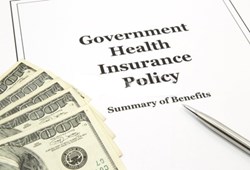 The trend in healthcare is to cover expenses for preventative measures at up to 100 percent, but those with health issues are penalized through less coverage and higher monetary amounts.
Denville, NJ (PRWEB) December 20, 2013
"Many changes are still coming in the arena of healthcare insurance and families could find themselves paying far more in terms of out-of-pocket expenses," said Chhoda. "These recent trends are directly impacting all clinicians, including physical therapy clinic owners. More efforts are placed into collecting co-pays and funds from self-pay patients."
The Obamacare was designed to ensure individuals would obtain some type of healthcare insurance and guarantee a checklist of basic services. The degree made provisions for individuals with preexisting conditions to purchase health insurance without paying higher rates than their healthier peers. The intention was good, but it had unfavorable consequences for employees and healthcare providers.
Chhoda said that the act offers business owners the option of offering health insurance or paying a fine of up to $5,000 per employee. Many employers are choosing to eliminate health insurance and pay the fine as a cost saving measure for their companies. The fine represents a fraction of the cost of providing insurance benefits and offers considerable savings in the medical billing for the business.
The latest downside for employees is that the move is leaving workers deprived of health insurance and opens the door to an increase in bankruptcy filings should an individual face a catastrophic illness or accident.
He added that businesses may also discover they're losing skilled and experienced workers to competitors that offer health insurance plans. It places an additional strain on state budgets as more individuals begin to rely on Medicaid for abbreviated healthcare services.
Employees who have retained healthcare coverage through their employers are experiencing an increase in premiums and co-pays, and a decrease in services and the amounts paid by their insurance company. The trend in healthcare is to cover expenses for preventative measures at up to 100 percent, but those with health issues are penalized through less coverage and higher monetary amounts.
Chhoda noted that the situation directly affects healthcare providers in multiple ways. Practitioners will realize smaller reimbursements for their services and staff will be required to allot more time to collect the patient portion of balances. He noted that an integrated electronic medical record (EMR) system offers the tools to contact clients, collect debt from patients, and facilitate reimbursement claims.
Chhoda's new information offers patients and healthcare providers a look at the future of healthcare in the U.S. The Affordable Health Care Act was passed with the best of intentions, but it had ramifications that will cost patients more, directly affect the reimbursements of healthcare providers, and the accessibility of healthcare services to a growing population.
Chhoda's office can be reached by phone at 201-535-4475. For more information, visit the website at http://www.emrnews.com.
About Nitin Chhoda
Nitin Chhoda PT, DPT is a licensed physical therapist, a certified strength and conditioning specialist and an entrepreneur. He is the author of "Physical Therapy Marketing For The New Economy" and "Marketing for Physical Therapy Clinics" and is a prolific speaker, writer and creator of products and systems to streamline medical billing and coding, electronic medical records, health care practice management and marketing to increase referrals. He has been featured in numerous industry magazines, major radio and broadcast media, and is the founder of Referral Ignition training systems and the annual Private Practice Summit. Chhoda speaks extensively throughout the U.S., Canada and Asia. He is also the creator of the Therapy Newsletter and Clinical Contact, both web-based services to help private practices improve communication with patients, delivery better quality of care and boost patient retention.