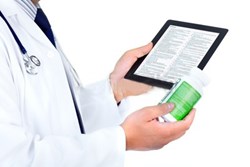 Outsourced billing is an excellent alternative for providers who don't want to manage an administrative team and prefer to have the daily billing functions handled outside the office.
Denville, NJ (PRWEB) December 05, 2013
"Medical billing is one of the most complicated aspects of running a medical practice," said Chhoda. "With thousands upon thousands of possible codes for procedures, payees and more, the ability to have efficient billing is a huge challenge for practices."
Chhoda added that there isn't a one size fits all solution when it comes to medical billing, but the two main options are in-house billing through EMRs and outsourcing to a medical billing company. Practices that are exploring the best alternative for their office should consider the following when deciding on what works best for their practice:
The Style and Expertise of the Practice
In-house billing requires the private practice staff to be comfortable in analyzing financial reports and should be committed to and capable of assessing and addressing issues within the practice. Otherwise,, a third party service should be engaged to oversee the whole billing process. Outsourced billing is an excellent alternative for providers who don't want to manage an administrative team and prefer to have the daily billing functions handled outside the office.
Cost and Budget Considerations
Chhoda noted that for in-house billing, expenses include labor: up-front costs for technology, including hardware, physical therapy software, and training; and, on-going expenses for maintaining the billing system. Typically billing service fees from outsourced companies are based on a percentage of collection and may vary based on specialty and the range of services provided.
The Staff Quality
The financial health of the clinic is highly dependent on the performance of the billing staff. When providers have difficulty in finding high-performing in-house billing staff in their local community, the outsourcing option is very attractive. A reputable billing company will maintain staff that goes through extensive training, is well versed in medical billing, remains current on the proper protocol of each payer, and is up-to-date on the latest government regulations
According to Chhoda, all physical therapy management is different and so having the ability to weigh the pros and cons of both in-house and outsourcing billing models and deciding on which one is best for their business is the best course of action to take. Interestingly enough therapists must implement an EMR by 2014 and many are discovering that they don't need to outsource medical billing and coding when they can accomplish the same tasks with their EMR.
Chhoda's office can be reached by phone at 201-535-4475. For more information, visit the website at http://www.emrnews.com.
About Nitin Chhoda
Nitin Chhoda PT, DPT is a licensed physical therapist, a certified strength and conditioning specialist and an entrepreneur. He is the author of "Physical Therapy Marketing For The New Economy" and "Marketing for Physical Therapy Clinics" and is a prolific speaker, writer and creator of products and systems to streamline medical billing and coding, electronic medical records, health care practice management and marketing to increase referrals. He has been featured in numerous industry magazines, major radio and broadcast media, and is the founder of Referral Ignition training systems and the annual Private Practice Summit. Chhoda speaks extensively throughout the U.S., Canada and Asia. He is also the creator of the Therapy Newsletter and Clinical Contact, both web-based services to help private practices improve communication with patients, delivery better quality of care and boost patient retention.