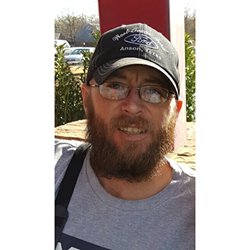 So far, the charity drive for Christopher has gathered support from all over the state, and with just a little more effort and support we hope to see him up and walking on his own in no time
Abilene, TX (PRWEB) April 20, 2016
The Sanders Agency, an Abilene-based insurance firm that provides coverage to families and businesses throughout central Texas, is continuing a charity drive that began two months ago to benefit Christopher Bruton, an Abilene resident who nearly lost his life in a motorcycle accident.
Bruton's leg was crushed during the crash, and he suffered from severe fractures, a concussion, broken ribs, and a severed artery, in addition to multiple third degree burns. Bruton has undergone several surgeries since the event, and fought off a life-threatening infection in his injured leg. Bruton is on the road to recovery, but he's not out of danger yet.
"So far, the charity drive for Christopher has gathered support from all over the state, and with just a little more effort and support we hope to see him up and walking on his own in no time," says Rondall Sanders, owner and manager of the Sanders Agency.
Utilizing a large network of personal and professional contacts, Sanders and his team have gathered broad support from the Abilene community via email and social media. The firm plans to produce another article featuring Bruton's ongoing charity drive in the next issue of "Our Hometown," a monthly webzine published by the Sanders team: http://thesandersagency.com/Our-Hometown-Magazine_46.
The continuing Christopher Bruton charity event is only the first of many planned by the Sanders Agency. As part of a permanent community enrichment program called "Agents of Change," the Sanders Agency will select and work with more Texas charities in the near future, at the rate of one every 60 days.
For those who want to join the Sanders team during the final days of the Christopher Bruton charity drive, a webpage is available for personal contributions: http://thesandersagency.com/Helping-Christopher-After-A-Motorcycle-Accident_7_community_cause. For those who wish to track new Texas charities and non-profits supported by Sanders Agency, the firm's Community Causes list can be bookmarked here: http://thesandersagency.com/community-cause.
About the Sanders Agency
As a longtime resident of the Abilene community, Rondall Sanders has built strong relationships with many local families. A knowledge and understanding of the people in Abilene has allowed the Sanders Agency to provide hundreds of local families and businesses with an outstanding level of service. The Sanders team is dedicated to helping families like yours protect the things that are important - your family, home, car and more. The Sanders Agency can also help you prepare a strategy to achieve your financial goals. To speak with a helpful representative from the Sanders Agency, visit http://thesandersagency.com/ or call (325) 675-5989.