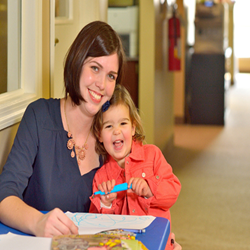 More than 2 million people in the US struggle with MS, and the Cardinale MS Center is specifically designed to help our community members with MS overcome their challenges and take control of their lives
Lawrenceville, NJ (PRWEB) September 16, 2016
Noto Insurance Advisors, a New Jersey-based insurance and financial planning agency that provides business and residential services to clients throughout the Lawrenceville and Trenton regions, is embarking on a unified charity campaign with the Linda E. Cardinale MS Center in an effort to provide MS wellness programs to the local community.
The Linda E. Cardinale MS Center is a nonprofit organization that provides a twelve week series of comprehensive wellness programs for individuals struggling with Multiple Sclerosis. These programs are the first of their kind on the east coast, and are designed to address both the physical and psychological issues often associated with a diagnosis of MS.
"More than 2 million people in the US struggle with MS, and the Cardinale MS Center is specifically designed to help our community members with MS overcome their challenges and take control of their lives," says John Noto, owner and acting manager of Noto Insurance Advisors.
To gather donations and support for the Cardinale MS Center charity event, Noto and his team are reaching out to families, business owners, and community leaders across the state over social media and email. Noto Insurance Advisors will soon be publishing a feature article on the charity event in an upcoming issue of the agency's online magazine "Our Hometown": http://www.notoinsuranceadvisors.com/Our-Hometown-Magazine_39.
Nearly a dozen charitable causes and nonprofit organizations operating in New Jersey have received assistance from the Noto Insurance team over the last year. The firm is a recognized member of the nationwide "Agents of Change" charity involvement program, and plans to continue assisting local charities at the rate of one every other month.
Anyone who wants to be part of the charity drive to fund wellness programs at the Linda E. Cardinale MS Center is invited by the Noto Insurance team to visit the following page and make a personal contribution to the cause: http://www.notoinsuranceadvisors.com/Battling-MS-With-The-Linda-E-Cardinale-MS-Center_25_community_cause. Further information on previous charitable causes and organizations supported by Noto Insurance Advisors can be found on the agency's Community Causes page: http://www.notoinsuranceadvisors.com/community-cause.
About Noto Insurance
The team at Noto Insurance Advisors is committed to offering the best insurance and financial services in the industry. In addition to providing clients with top-notch protection, coverage, and advice, Noto Insurance Advisors actively assists the local community by investing time and resources into charity campaigns directed at improving the quality of life of residents throughout New Jersey. A helpful Noto Insurance Advisors representative can reached at (609) 895-8450.