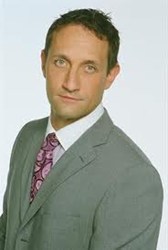 Missing or ignoring a crucial alarm that results in patient harm constitutes medical malpractice. We must find ways to make sure medical care is not hampered by alarm fatigue.
St. Louis, Mo. (PRWEB) August 08, 2013
Walk through a hallway in a hospital and you'll hear it, the constant beeping of medical alarms and machines. Medical personnel can get so accustomed to the racket that they ignore actual emergencies with potentially devastating consequences, medical malpractice lawyer Zane Cagle said today, citing a new report about medical alarm fatigue.
"There's a lot going on in hospital wards and individual hospital rooms with all the different monitors and technology. Medical personnel can get really used to the chimes, buzzers and beeps, especially when much of the time, alarms go off for inconsequential reasons," said Cagle, founder of The Cagle Law Firm in St. Louis. The firm represents medical malpractice victims in Missouri and southern Illinois.
"But other times an alarm signals a real danger. Hospitals and regulators need to take action to reduce so-called 'alarm fatigue' and ensure that patients receive the best medical care possible," he said.
Cagle cited a recent article in The Washington Post that looked at alarm fatigue and what can happen when medical professionals don't recognize serious alarms in the din of the regular sounds of ventilators, blood pressure monitors and other devices. The July 7 article was headlined "Too much noise from hospital alarms poses risk for patients."
The article reported that the Joint Commission, which accredits hospitals, received 98 reports of alarm-related incidents —including 80 deaths — in a three-and-a-half-year period ending in June 2012. The commission estimates that the actual number of alarm incidents is much higher due to underreporting, probably closer to 1,000 incidents "in which patients die or were injured, or faced those risks," the article stated.
In 2012 and 2013, the ECRI Institute, a Pennsylvania-based patient-safety group, listed alarm hazards as the No. 1 issue on its annual list of the top 10 health-technology dangers, according to the article.
"Nurses and other hospital personnel, including doctors, hear hundreds of alarms each day as new technology provides greater patient monitoring but also contributes to the background noise," Cagle said. "But missing or ignoring a crucial alarm that results in patient harm constitutes medical malpractice. We must find ways to make sure medical care is not hampered by alarm fatigue."
According to The Washington Post article, in 60 percent of the incidents reported to the Joint Commission, alarms were either turned off when they should not have been or were not audible in all areas.
Last year, a 17-year-old girl died 15 days after a tonsillectomy at a Pennsylvania surgery center, during which she was given a strong painkiller that slowed her breathing, eventually resulting in an irreversible, profound brain injury discovered when she was checked on after 25 minutes. The article reported that a nurse said in a deposition that the girl's respiratory monitor was muted. Her parents received a $6 million medical malpractice settlement in May. The case is Estate of Mariah Edwards v. Abington Surgical Center (Montgomery County (Pa.) Court of Common Pleas, Case No. 2012-10888).
"Muting essential medical alarms must not happen. It is negligent and the results can be fatal," Cagle said. "Having regulations in place that reduce nuisance alarms and prioritize the most important alarms is important for preventing future deaths and injuries."
The Joint Commission has directed medical facilities to make alarm safety a top priority or risk losing accreditation, The Washington Post reported. In addition, the Food and Drug Administration, which regulates medical devices, is working with hospitals, the industry and other groups to standardize alarm sounds, in particular for the most life-critical monitors.
"It's good that regulators are recognizing alarm fatigue as a problem, but now it's time to find real solutions and save lives," said Cagle, who urged victims of medical malpractice to seek counsel from a qualified attorney such as those at his firm.
About The Cagle Law Firm
The Cagle Law Firm, with offices in St. Louis, represents victims of medical malpractice in Missouri, southern Illinois and Kentucky. Our experienced lawyers also focus on other types of injury claims, including car accidents, slip-and-fall accidents, defective products, birth injuries, chemical inhalation, dangerous drugs, workplace injuries and wrongful death. The Cagle Law Firm's office is located at 211 North Broadway, Suite 2420, St. Louis, MO 63102-2793. Our local phone number is (314) 276-1681. To find out how we can help you, call us toll free at (800) 635-3302 or fill out our online contact form.