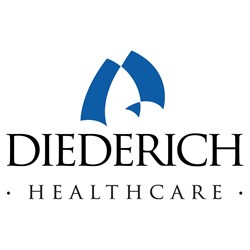 Carbondale, IL (PRWEB) December 02, 2013
Diederich Healthcare's Medical Malpractice Insurance Professionals have released an educational series directed at physicians nationwide. This series of informational articles focuses on topics that are relevant to the medical malpractice insurance landscape today. The series has a broad scope, with the following articles being made available:
Change in 2014 – Oklahoma physicians can reduce practice costs with minimal effort
Does price reflect quality of malpractice insurance?
Transitioning From Occurrence to Claims-Made
Using a Broker/Agent and Choosing a Carrier for Medical Malpractice Insurance
How can I lower my premium?
Comparative Models of Healthcare Delivery in the Midst of an Expected Physician Shortage
Know the Factors that Affect Professional Liability Premiums
Navigating Digital Technologies: A Social Media Guide for Physicians and Practices
Newly Admitted Carrier for New Jersey Physicians
To view all of the articles available, please go to the Series' Web Page here.
Diederich Healthcare's network of over two-hundred contracted insurance affiliates assures healthcare clients greater portability, market accessibility, and effective consultation. Diederich Healthcare provides comprehensive medical malpractice insurance and consulting services to over 13,000 healthcare providers throughout the United States, Guam, and Puerto Rico. Through Diederich's (6) U.S. regional offices and multiple sales and service centers, the company strives to provide superior client services. As a leader in the industry for almost 40 years, our goal is to deliver cost-effective quality insurance to our physician clients.