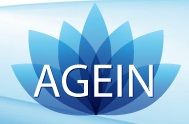 According to a recent poll conducted by Agein.com, an overwhelming majority of people said they would use medicinal marijuana if it helped them age more gracefully
Boston, MA (PRWEB) March 20, 2014
Agein.com, the Internet's premier anti-aging web site focusing on anti-aging tips, news, and advice from some of the foremost experts in the industry, is announcing that a recent poll shows that 96% of respondents would use medical marijuana if it helped them age more gracefully.
"According to a recent poll conducted by Agein.com, an overwhelming majority of people said they would use medicinal marijuana if it helped them age more gracefully," says Dr. Kevin J. McLaughlin, Agein.com's anti-aging specialist. "Of those who responded to the online poll, 1,261 voted in favor of using medicinal marijuana, while just 54 said they wouldn't use it." (Source: Agein.com.)
Dr. McLaughlin explains that there is a fair bit of research that shows that the tetrahydrocannabinol (THC) in marijuana is an antioxidant with anti-aging and anti-inflammatory properties. But it's the delivery system that is critical to reaping health benefits.
"While many people might want to smoke marijuana, citing the anti-aging benefits, it's important to remember that marijuana smoke contains many of the same carcinogens as cigarette smoke," Dr. McLaughlin adds. "This means smoking marijuana is just as harmful to skin as cigarettes." (Source: Adams, R., "Marijuana Might Be Affecting Your Skin... And Not In The Ways You Thought," Huffington Post, November 6, 2013; http://www.huffingtonpost.com/2013/11/06/marijuana-and-skin_n_4214041.html.)
That said, according to McLaughlin, while the smoke from marijuana is harmful to skin, THC has been shown to contain antioxidants that can neutralize the damaging effects of free radical oxygen particles. Further, he says that studies conducted on mice show that cannabinoids can be used topically for the treatment of inflammatory skin diseases. (Sources: Borges, R.S., et al., "Understanding the molecular aspects of tetrahydrocannabinol and cannabidiol as antioxidants," October 14, 2013; http://www.ncbi.nlm.nih.gov/pubmed/24129275; Gaffal, E., et al., "Anti-inflammatory activity of topical THC in DNFB-mediated mouse allergic contact dermatitis independent of CB1 and CB2 receptors," July 29, 2013; http://www.ncbi.nlm.nih.gov/m/pubmed/23889474/?i=2&from=marijuana%20skin.)
In addition to THC, there is growing interest in cannabidiol (CBD), a little-known compound found in the cannabis plant. Unlike THC, which causes the intoxicating effect of marijuana, CBD is non-psychoactive. However, it has been shown to have potent anti-inflammatory, pain-relieving, anticonvulsant, antioxidant, anti-anxiety, anti-psychotic and anti-tumor effects. (Source: Goldstein, B., "Guest Column: Science backs benefits of medical marijuana," FloridaToday.com, February 27, 2014; http://www.floridatoday.com/article/20140302/COLUMNISTS0205/303020004/Guest-column-Science-backs-benefits-medical-marijuana.)
"While the use of medical marijuana is a polarizing issue, clinical studies and medical literature demonstrates certain compounds in marijuana are scientifically proven to help those suffering with age-related inflammatory and autoimmune diseases," Dr. McLaughlin concludes. "This may be why groups like the American College of Physicians and the American Nurses Association have backed efforts to change the law so patients can access medical marijuana without fear of being persecuted,"
About Agein.com: The company's goal is to inspire and coach readers to adapt an anti-aging lifestyle that suits their individual needs. Its anti-aging experts offer education on diet, fitness, and skin care and how all of these areas affect the way people look and feel. Agein.com also provides information on all of the latest advances in anti-aging research, the hottest anti-aging trends in Hollywood, and beauty tips. Agein.com will equip readers with all of the tools they need to make the right anti-aging lifestyle choices. To learn more about Agein Corporation, visit the company's web site at http://www.Agein.com.