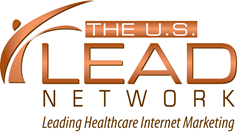 The pay for performance medical online marketing programs from US Lead Network have a 1000% return on investment!
Phoenix, Arizona (PRWEB) August 26, 2015
Top medical marketing company nationwide, US Lead Network, is now offering an online lead generation medical marketing campaign to practices with a 1000% return on investment. The targeted prospective patient lead programs have no upfront or maintenance fees, with the leads being vetted through an answering service. Call 877-791-6466 for more information.
As the top healthcare Internet marketing firm nationwide, US Lead Network has developed an online lead generation system that offers practices the opportunity to acquire new patients with a turn key system. The network achieves patient acquisition through a web presence that is developed and marketed by a full team of professionals.
There are no upfront fees or maintenance fees to be a part of the network. Specialties included our pain management, orthopedics, podiatry, fertility, weight loss, drug and alcohol rehab centers, and more.
As the Network has continued to monitor outcomes from the medical marketing efforts, the return on investment for clients has now exceeded one thousand percent. The beauty of the online medical marketing is that US Lead Network sets up everything, handles all the incoming calls, vets them according to practice specifications and then connects the callers immediately for scheduling.
When a practice is looking to fill up the schedule, add more providers, and add a marketing program that is truly trackable, US Lead Network is the best option imaginable.
Call 877-791-6466 today to find out more about how the best healthcare marketing program works.