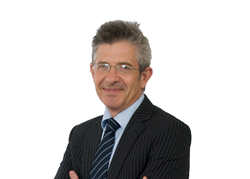 Victoria is extremely bright, enthusiastic and a very experienced personal injury practitioner.
Poole, Dorset (PRWEB UK) 30 April 2014
Coles Miller has expanded its clinical negligence team with the appointment of solicitor Victoria Brooker.
She is qualified as a solicitor in England and Wales and as a solicitor and a barrister in both Australia and New Zealand.
Ms Brooker has joined Dorset-based Coles Miller to meet increasing demand for its medical negligence compensation claims services across England and Wales.
She is a personal injury specialist whose caseload experience includes litigation work, claims management, submissions on appeal, evidence gathering, advising on claims, mediation and instructing counsel.
Ms Brooker has also helped to establish links between organisations including the Solicitors Regulatory Authority (SRA) and the General Medical Council.
She is also keen to boost links between the SRA, hospital trusts, the Medical Protection Society and the Medical Defence Union in order to lobby the government for reform in this area of law.
Coles Miller Clinical Negligence Partner David Simpson said: "It is a great pleasure to welcome Victoria to our team.
"She is extremely bright, enthusiastic and a very experienced personal injury practitioner. We were very impressed by her detail-focused and highly analytical approach," he added.
Ms Brooker is looking to specialise in cancer misdiagnosis and delayed treatment claims.
She said: "This is an exciting time to be joining Coles Miller. The Clinical Negligence Department has a strong reputation and is second to none in the South West legal sector.
"I am looking forward to being a part of the team's ambitious growth plans," she added.
Coles Miller has seen a significant increase in the numbers of clients pursuing clinical negligence claims following mistakes by surgeons, GPs and other medical staff.
Cases include surgical errors, misdiagnosis, delayed diagnosis or procedures carried out without the full consent of the patient.
The most serious cases involve multi-million pound claims following brain and spinal injuries. They can involve several years of litigation.
Other cases can include mismanaged labour; injuries to nerves; problems following cosmetic surgery; leakage of intravenous drugs into surrounding tissue; faulty medical devices.
Mr Simpson said: "Historically, people were reluctant to bring claims but they are now more likely to question the NHS. There has been a lot of press about hospitals underperforming.
"They can also research medical conditions and treatments in more detail on the internet and so are better informed than they were previously," he added.
Solicitors from Coles Miller help clients from all over the country with their compensation claims for medical negligence or personal injury.
To find out more about how to claim compensation, contact Coles Miller Solicitors Partner David Simpson, 01202 338889.
-Ends-
Notes For Editors
Coles Miller is one of Dorset's leading law firms with offices in:

Poole - (01202) 673011
Charminster - (01202) 511512
Bournemouth - (01202) 293226
Broadstone - (01202) 694891
Wimborne - (01202) 935039
Coles Miller is one the largest law firms in the region with 13 Partners and around 115 staff. It traces its history back to the late 1920s.
As well as providing a full legal service for the private client, the firm also has one of the largest dedicated commercial departments in the Bournemouth and Poole area.