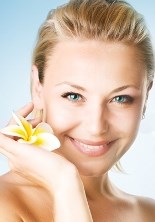 San Francisco, CA (PRWEB) September 24, 2013
Spahub, the largest online spa directory, acknowledges identifying the right treatment for a specific ailment is not always forth-coming. It can also be challenging to find a spa that can provide a successful procedure. Spas offer several medical services including, chemical peels, facial skin treatments, dermal fillers, acupuncture, and microdermabrasion, among many others. Recognizing that finding high quality medical spa treatments can be a daunting task, the superior spa directory has released top tips to find which one will work for you.
Here are Spahub.com's top recommendations for how to decipher if a medical spa treatment will be successful:

Do background research on the treatment you are looking into.
Deciphering which treatment will be right for you will take some knowledge and research. For example, multiple studies have shown massage to be an effective treatment for psychological ailments, like anxiety, as well as physical, such as muscle injuries. However, procedures like acupuncture can be more controversial when it comes to being used as a medical treatment.

As important as it is to do background research on any treatment, one should also do quality investigating on the spa of choice. Check online reviews as well as the spa's licensing for confirmation of superior service. Cleanliness is not something to be over looked and the equipment should look well maintained. Try to find a spa operated by a doctor or medical professional, they have more authority to determine which treatment would be more beneficial for different conditions.
Ask for previous clients' before and after pictures.
Do not hesitate to ask for the spa's previous work. If you do not like the results, that should be a red flag.
Keep expectations realistic.
As it can be with any medical procedures, some work better for some people than others. Keep your expectations in line with reality when selecting a medical spa treatment. These treatments can also take longer to see results than others, so be patient. No spa treatment will create physical perfection; this should be kept in mind at all times when considering a procedure.
By following the provided tips above, the chances are high to find a quality spa to provide a medical treatment.
For more information on Spahub, please visit: http://www.spahub.com/.
About Spahub
Spahub's mission is to create the largest Day, Medical and Getaway Spa Directory in the world. They strive to make the site a comprehensive place to learn about the different services spas provide. The goal is to provide every visitor an effective tool to quickly locate and explore a spa's amenities before taking one step out the door.