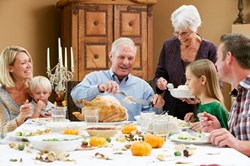 $500 Gift Certificate - Bring Your Loved One Home for the Holidays Special!
St. Petersburg, Florida (PRWEB) November 20, 2013
Med Transport Center, a nationwide leader and recognized expert in the long distance medical transportation industry presents the Bring Your Loved One Home for the Holidays Special!
The Medical Transport Center provides 2 different long distance medically equipped coaches to choose from, our 25ft long MED Cruiser and our 40ft long MED Coach. Your loved one can lie down, rest comfortably and be under medical care of a licensed nurse while professional drivers make a non-stop trip to get them to the welcoming arms of family and friends for the holidays.
Med Transport Center also offers an international MED Flight Air Ambulance Service and a private MED Travel Nurse to accompany you on a cruise, by flight or vehicle, etc.
This "holiday express" would make a unique and thoughtful gift for families, relatives or friends who are at a remote location, home alone, in a nursing home or senior living facility. They will be escorted from their door-step to yours by our competent and caring team of providers.
This gift idea can be at the top of your shopping list by calling Med Transport Center at (800) 311-3412.
This offer is for those needing transportation of 250 miles or more and cannot be used for patients who are in a "life-support" situation. Med Transport Center has been specializing in helping people with non-emergency, long distance medical transportation for more than thirty years.
Give a gift of a life time they will never forget. Call us today (800) 311-3412 to take advantage of this special offer from Med Transport Center. Offer expires January 1, 2014.