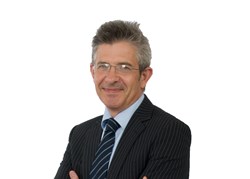 One client went off to Latvia and was enthusing about the medical treatment that she received there.
Poole, Dorset (PRWEB UK) 16 December 2013
Medical negligence solicitors Coles Miller report a number of clients travelling abroad for hospital care to avoid using the NHS.
Some clients have gone to France, Poland and Latvia for medical care in preference to British hospitals.
They are becoming increasingly concerned at delays in getting NHS treatment and also at poor standards of care.
Latest data provided by NHS hospitals has highlighted the time taken to admit ambulance patients to Accident & Emergency units.
Some patients are having to wait for longer than the target 15 minutes. Delays of 30 minutes or more can lead to fines for hospitals. In Wales one ambulance had to queue for six hours and 22 minutes.
There are also fears that at least half of England's GPs are too slow in referring cancer patients for specialist treatment.
The NHS target is two weeks – but a new study showed that 59 per cent of English GP practices referred less than half of patients subsequently diagnosed with cancer in that time.
Coles Miller Partner David Simpson, a medical negligence solicitor in Poole, Dorset, said: "We have seen a number of clients go abroad where they believe they will get better treatment.
"I must have heard this three times in the last month. One client went off to Latvia and was enthusing about the treatment that she received there."
Mr Simpson told of another client who had suffered a severe wrist fracture and went to Poland for treatment – British doctors had failed to set the bone correctly and the man's wrist later "fell apart" when he tried to pick up a suitcase.
"The Polish doctors were very critical of the treatment that he had received in Britain and rightly so," said Mr Simpson.
Coles Miller's clinical negligence lawyers are critical of the delays that patients face in getting treatment by the NHS.

GPs that take too long to offer an appointment or refer the patient for specialist care
ambulances that do not arrive within their target times
hospital A&E departments that take too long to treat emergency patients.
Mr Simpson said some patients had "walked out of hospitals" and sought care elsewhere because the delays were so long.
Prompt diagnosis and treatment were vital not just in cancer cases but also for conditions such as Cauda Equina Syndrome which affects the nerves in the spine.
Failure to diagnose and treat Cauda Equina within 24 to 48 hours could lead to permanent damage including reduced mobility and loss of bowel and bladder control.
Coles Miller helps victims of clinical negligence throughout England and Wales. Most cases are funded on a 'no win, no fee' basis.
The firm has a 99 per cent success rate, helping clients to gain compensation to fund the treatment and care they need to rebuild their lives.
The lawyers also handle personal injury and interest rate swaps cases across the country plus a wide range of private client and company commercial work in the Bournemouth and Poole area.
Dorset-based Coles Miller has five offices in Poole, Bournemouth, Broadstone, Charminster and Wimborne.
For more information about claiming compensation for medical negligence, please contact Coles Miller Solicitors Partner David Simpson, 01202 338889.
(1) Ambulances Face Long Delays At A&E, BBC News, 9 December 2013
(2) Half of GPs Don't Refer Cancer Patients Urgently, Daily Telegraph, 6 December 2013
-Ends-
Notes For Editors
Coles Miller is one of Dorset's leading law firms with offices in:

Poole - (01202) 673011
Charminster - (01202) 511512
Bournemouth - (01202) 293226
Broadstone - (01202) 694891
Wimborne - (01202) 935039
Coles Miller is one the largest law firms in the region with 13 Partners and around 115 staff. It traces its history back to the late 1920s.
As well as providing a full legal service for the private client, the firm also has one of the largest dedicated commercial departments in the Bournemouth and Poole area.