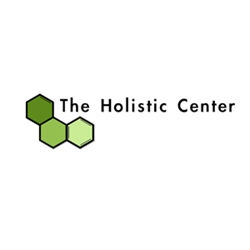 All patients with medical marijuana certificates must apply to the Massachusetts Department of Public Health for a registration card by January 1, 2014.
Boston, MA (PRWEB) August 27, 2013
Patients who received their medical marijuana certificates before the Massachusetts Department of Public Health began accepting applications for registration of qualifying patients must apply before January 1, 2014. The Holistic Center warned patients with Massachusetts medical marijuana certificates obtained from other medical marijuana evaluation facilities that if they received their certificate without a doctor reviewing their medical records the Department may deny their application.
The Department of Public Health issues registration cards, for a fee of $50.00, that identify, "for the Department and law enforcement authorities, those individuals who are exempt from Massachusetts criminal and civil penalties for the medical use of marijuana."
State regulations require that a patient who needs a registration card from the Department must first receive a medical marijuana certificate from a licensed physician who "has conducted a clinical visit, completed and documented a full assessment of the patient's medical history and current medical condition" and has determined that the patient has a "debilitating medical condition" that would benefit from the use of medical marijuana.
The Holistic Center has a staff of board-certified doctors, who are trained in pain management and committed to the concept that marijuana is serious medicine, without the side effects and addiction problems of many man-made medications.
The Holistic Center doctors perform thorough, non-invasive evaluations. They review a patient's current medical records and recent information, conduct a question and answer session with the patient and then make a determination. A qualifying patient receives a medical marijuana certificate at the conclusion of the evaluation. The Holistic Center also assists its patients in obtaining the required registration cards from the Department of Public Health.
The Holistic Center CEO, Joseph Dioguardi, cautioned patients to be wary of any medical marijuana evaluation facility that offers to provide a medical marijuana certificate without medical records. "We require medical records," said Mr. Dioguardi, "as should all qualified establishments."
As more and more Massachusetts residents seek relief in medical marijuana from the chronic pain and symptoms of their disorders, medical marijuana evaluation has become the essential first step in the process. It is critical that patients suffering from cancer, Parkinson's disease, multiple sclerosis, HIV, seizures and other serious conditions not face unnecessary delays in the process. Working with an evaluation facility that follows the letter of the law, like The Holistic Center, helps avoid delays.
Many primary-care physicians may not be able to provide their patients with medical marijuana certificates because of restraints their insurance companies may place on them. And, many physicians just don't see any benefit in medical marijuana.
Massachusetts residents who want to take advantage of a holistic approach to relieving the chronic pain and other symptoms of their illnesses with medical cannabis can get more information and make an appointment for a medical marijuana evaluation by contacting The Holistic Center, 1505 Commonwealth Avenue, Brighton. 800-557-5699. Visit THCevaluation.com.