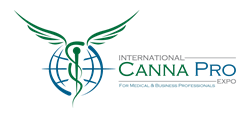 medical and business professionals are seeking information they can trust. Experts will be providing key topics regarding medical cannabis
Orlando, Florida (PRWEB) July 17, 2015
With medical and business professionals seeking information they can trust, the International Cannabis Professionals Expo is coming to Orlando on October 2-4th , 2015 at the Caribe Royale All Suites Hotel and Convention Center. Business and Medical professionals from around the country will be in attendance receiving education from reputable sources on medical cannabis. The event will feature two days of speakers and CME lectures dedicated to medical cannabis education, medical cannabis business, and networking activities. This activity has been approved for AMA PRA Category 1 Credits™. The conference event will feature a full expo hall with exhibitors showcasing their products, services and latest trends in the Cannabis Industry.
Medical professionals and industry experts will be present to speak about the science of cannabis and network with attendees. Oaksterdam University will be featuring lectures on topics such as legal, history, and science of cannabis.
Notable speakers will include Distinguished Professor of Medicine NYCPM Dr. Stephen Holt, federal patient and author Irvin Rosenfeld, Dr. Genester Wilson-King, Dr. Mark Rosenberg, political consultant Michael Bronstein, Professor of Neurology at University of South Florida Dr. Juan Sanchez-Ramos, Executive Chancellor of Oaksterdam University Dale Sky Jones, and Provost & Dean of the Faculty of Oaksterdam University Dr. Aseem Sappal.
For More Information about the event visit the website http://www.InternationalCannaProExpo.com
About The International Canna Pro Expo
The International Canna Pro Expo is where the Health Care Community and Medical Cannabis Industry experts and leaders network and learn about the Science of Cannabis. In the Medical Cannabis Industry, education is critical. In today's world, the Business and Medical Cannabis Community is surrounded by myths and false information. At the International Cannabis Professionals Expo you will be provided with relevant content from experts and experienced leaders in the medical cannabis industry. This activity has been approved for AMA PRA Category 1 Credits™ . Backed with over 25 years of experience the International Canna Pro Expo draws in attendees associated with the Health Care and Medical Cannabis Industry and attendees from many countries providing opportunities to meet these experts and network with your peers.
Contact
To learn more about the International Canna Pro Expo, please contact
International Canna Pro Expo
Office: (561) 510-0710
Fax: (561) 431-8004
Email: Info(at)InternationalCannaProExpo.com
Further information at: http://www.InternationalCannaProExpo.com
About Oaksterdam University
Oaksterdam University has a mission to provide students with the highest quality training for the cannabis industry. The faculty is comprised of over a hundred professionals, academics and many of the most recognized names in the cannabis industry. Oaksterdam University has provided education about cannabis as medicine and marijuana policy for over 20,000 students internationally, from patients, doctors and entrepreneurs to regulators and elected officials. Alumni are the most active in the world, garnering successful permits, starting businesses, mitigating risk and cultivating success. Founded in 2007, the main campus is located adjacent to the historic FOX Theater in Oakland, California.
Office: (510) 251-1544
Email: events(at)oaksterdamuniversity.com
http://www.OaksterdamUniversity.com
###