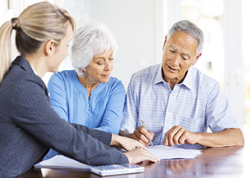 Medigap policy costs vary drastically across the country.
(PRWEB) June 12, 2014
FreeMedicareReport.com, with help from CSG Actuarial, has ranked Medicare supplement companies across all states, plans, ages, genders, and ZIP Codes.
Individuals turning 65 have a number of decisions to make when they become eligible for Medicare benefits. One very important decision is selecting a company to provide your Medicare supplement (or Medigap) insurance benefits.
Medicare supplement insurance policies help pay some of the healthcare costs that original Medicare does not cover. These costs include copayments, coinsurance, and deductibles.
Medigap policy costs vary drastically across the country. It is important to review the companies offering Medicare supplement insurance in your state. FreeMedicareReport.com assists with comparing all available plans and companies within your ZIP Code.
FreeMedicareReport.com has recently published the national company rankings for all Medicare supplement plans.
According to this ranking, the top 15 Medicare supplement companies as of June 1, 2014 are:
1) Old Surety
2) Manhattan
3) Companion Life
4) Stonebridge
5) Western Catholic
6) Oxford Life
7) New Era Life
8) Standard Life & Casualty
9) UnitedHealthcare
10) USAA
11) American Enterprise
12) Central States Indemnity
13) Cigna
14) Aetna
15) Equitable Life
About FreeMedicareReport.com
There are many choices to be made when signing up for Medicare. We want to make selecting an insurance company one of the easiest choices for you.
Our free report will provide the necessary insight for all available insurance options for your Medicare supplement product. This report will allow you to select the plan that fits your needs.
Review Medicare supplement options and generate insurance company comparison reports here: https://www.freemedicarereport.com.