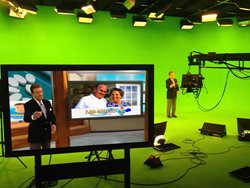 The advantage of working with a pro like WINK, he has a huge fan base and everyone knows him.
Dallas,TX (PRWEB) April 15, 2014
Wink Martindale is an entertainment industry icon, people love him and his body of work over the years. In the new national televison commercial for 1-800-MEDIGAP.
1-800-MEDIGAP is excited about what the new partnership offers to their brand and looks forward to a great relationship.
J. D. Cline, 1-800-MEDIGAP CEO states, "We are elated to have the endorsement of Wink Martindale. As the leader in the Medicare Supplement field, we believe Wink's larger than life presence will help engage and Baby Boomers on their search for MEDIGAP INSURANCE. We want to encourage our clients and visitors to strive to be all they can be, stay active and live long productive lives... just like Wink".
Seniors shopping around for plans could spend hours trying to compare supplemental insurance plans on their own. 1-800-Medigap compiles the best plan options and helps to remove the time consuming hassle of shopping around for a plan. Read more about Medicare supplements by visiting 1-800-MEDIGAP.com.
1-800-MEDIGAP encourages everyone under the age of 60 to encourage the seniors in their lives to utilize social media to the fullest.