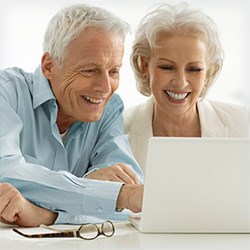 First online solution to assist in comparing all available Medicare supplement options.
Omaha, NE (PRWEB) November 06, 2013
FreeMedicareReport.com, a leader in analyzing Medicare supplement options, announces the release of their online Medicare supplement comparison tool. The online comparison tool is available at no cost and provides a wealth of information about all insurance companies offering Medicare supplement products.
FreeMedicareReport.com is working towards changing how people compare Medicare supplement insurance. Many states have up to 50 insurance company options for Medicare supplement insurance. These insurance companies have different price levels, unique price increase history, market experience, and varying financial stability indicators. FreeMedicareReport.com has created "Expert Star Rankings" to make understanding the differences between these insurance companies effortless.
There are other websites that allow you to compare prices and basic information about limited insurance companies that sell Medicare supplement insurance, but the data found at FreeMedicareReport.com is unique to the healthcare industry. FreeMedicareReport.com is changing how people shop for Medicare supplement insurance with the following ten differentiating factors:
1. Totally free. No payment is ever required.
2. Unbiased information for all available Medicare supplement plans.
3. Accurate data from a number of credible sources.
4. Current and projected plan prices evaluated.
5. Company financial stability included.
6. Market experience for all companies provided.
7. All different plan types are available. (Plan F is most common)
8. Plan details are clearly defined for each plan.
9. Articles and Medicare experts are ready to answer any question.
10. No contact information required unless more information is requested.
In the United States, 10,000 people turn 65 years old every day and FreeMedicareReport.com is the first online solution to assist in comparing all available Medicare supplement options. This insurance can help pay some of the healthcare costs that Original Medicare doesn't cover. These costs include copayments, coinsurance, and deductibles. Medicare supplement insurance policies are also called Medigap policies.
For more information about FreeMedicareReport.com or to run your own Medicare supplement comparison visit https://www.freemedicarereport.com