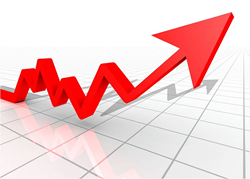 the Medicare supplement market increased by 5 percent
Omaha, NE (PRWEB) April 30, 2014
FreeMedicareReport.com, with help from CSG Actuarial, has compiled information from the NAIC and other sources and is reporting that total earned premiums in the Medicare supplement market increased by 5 percent in 2013.
Points of interest:
The total Medicare supplement covered consumers in 2013 increased to almost 11 million, up 4% from 2012.
The top 5 carriers in terms of 2013 Medicare supplement premiums were the same as in 2012:
1) UnitedHealthcare
2) Mutual of Omaha
3) Wellpoint
4) HCSC
5) CNO Financial
The overall claim loss ratio in the Medicare supplement market in 2013 was 77.1%, the lowest it has been since 1993, and 12 of the top 15 carriers experienced lower claim loss ratios in 2013 than in 2012.
The lower claim loss ratios could help maintain affordable premium costs. This would also encourage the popularity and growth potential for Medicare supplement plans.
Medicare and Medicare supplement plans continue to experience lower claim trends and our analysis indicates that those lower claim trends were a primary driver of the lower loss ratios in 2012 and 2013.
The top 10 carriers for growth in Medicare Supplement policies in-force between 2012 and 2013 were:
1) UnitedHealthcare
2) Aetna
3) HCSC
4) AFLAC
5) Humana
6) Cigna
7) Central States Indemnity
8) Blue Shield of CA
9) Equitable Life
10) BCBS of NC
Look for more information in June when FreeMedicareReport.com and CSG Actuarial release their 4th Annual Future of Medicare Supplement Market Projection.
About FreeMedicareReport.com
There are many choices to be made when signing up for Medicare. We want to make selecting an insurance company one of the easiest choices for you.
Our free report will provide the necessary insight for all available insurance options for your Medicare supplement product. This report will allow you to select the plan that fits your needs.
Review Medicare supplement options and generate insurance company comparison reports here: https://www.freemedicarereport.com.