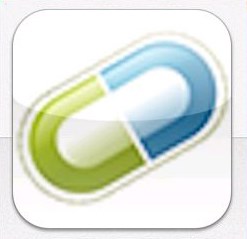 ...discounts come directly from the pharmaceutical companies... Patients receive the discounts regardless of insurance approval...
Rock Hill, SC (PRWEB) August 29, 2013
This new ingenious mobile app from ACE Innovation Group solves a serious dilemma physicians face when writing a patient prescription for medications. Co-Pay Discount Mobile App is available for both iPhone and Android, and will aid the physician in deciding whether to use a branded medication. This could mean big savings for the patient, and ensure that they are getting the highest quality medication for their needs.
A spokesperson from ACE Innovation Group explained the concept behind The Copay Discount Mobile App: "Many times it is preferable to write a branded prescription medicine instead of a generic because they may represent new technology and the latest treatment. These branded medicines have often been shown to be safer and more effective. Up until now, patients have not been able to afford the branded medicines because they either are expensive, and/or have high co-pay costs."
He goes on to say: "The Co-pay Discount App is a collection of prescription medications that have discounts available for patients. The app links to these discounts for more detailed information. This enables patients to save money by allowing the physician to check which medications are more affordable to their patients due to the discounts."
The company reports that the discounts come directly from the pharmaceutical companies. These discounts are offered either as a discount to existing co-pays, or as a discount to the cash price. Patients receive the discounts regardless of insurance approval. The new Copay Discount Mobile App has been designed by doctors, and also has a discount prescription card valid at participating pharmacies.
The doctor behind this new app is Sandeep Grewal, M.D., and is Board Certified in Internal Medicine. Dr. Grewal was given an Innovation in Healthcare Award 2013 by The Charlotte Business Journal, who also named him to the Top Forty Under Forty List. Dr. Grewal has over 10 years of experience in medicine and technology, and is a Board Member of several reputable hospitals and technology companies. He has also proven himself as a noted Author and Inventor.
Media Contact:
ACE Innovation Group
Attn: Brittan Farrar
744 Arden Lane, #100
Rock Hill, SC 29732
803.325.2236