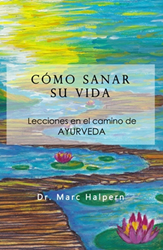 Nueva York, Nueva York (PRWEB) March 08, 2014
The California College of Ayurveda is pleased to introduce the Ayurvedic Health Practitioner Interns 2014. Interns have completed their academic studies and are now working under the supervision of an experienced clinical instructors. The talented group of interns comes from throughout the United States and Canada. For more information, please visit http://www.EscuelaAyurveda.com
The Ayurvedic Health Practitioner (AHP) interns work on supporting their patients to adopt a healthy lifestyle that is in harmony with their constitution. When a patient sees an Ayurvedic Health Practitioner, they will learn your constitution as well as the nature of any imbalances. They will also receive support to adjust your diet and lifestyle accordingly and to normalize your digestion and elimination. As part of the program, an intern can include ayurvedic herbal medicines, aromatherapy, color therapy, sound and mantra, and Ayurvedic Yoga Therapy. This is is the best of preventative health care! If a persons has a specifc condition and is looking for clinical management through Ayurvedic Medicine, they should consider having a consultation with an Clinical Ayurvedic Specialist intern or graduate. For more information, please visit: http://www.EscuelaAyurveda.com
Interview with Jill from New York
1) What inspired you to study Ayurvedic Medicine?
I began on my path to Ayurveda in 2002, when I encountered a woman who was an MD and an ayurvedic practitioner under Maya Tiwari. She embodied the past, present and future of healing in all its forms. She guided me through a transformative process which led to a disease-free life. In 2011, I decided to deepen my understanding of Ayurveda to a level where I can serve others and help to heal them.
2) What do you think makes Ayurveda attractive?
Ayurveda is a time tested practice that equally addresses the mind, body and spirit. People are ready for this integrative approach to health, where they can work with a system that provides clear methods that improve aspects of the whole being, rather than just one aspect or symptom. Ayurveda responds to a persons' desire to feel in control of their own well-being.
3) What do you think about the future of Ayurveda in the United States?
Ayurveda is a fully comprehensive system that is a perfect complement to western medicine by having extremely effective protocols in both preventative and post-trauma care. I think the future of health care depends on a new paradigm where people can participate wholly in their own self -care under the guidance of experienced practitioners. As demand increases for a system that provides solutions through all phases of disease, Ayurveda will remain at the heart of this movement.
4) What is your favorite therapy in this traditional system of medicine from India?
My favorite therapy is abhyanga. I can wholeheartedly vouch for the effectiveness of a regular application of the appropriate medicated oil on my skin, which improves state of mind, and level of health. Different oils have different effects, so no two treatments are ever quite the same.
5) What does your path to Ayurveda look like?
I was born in Tarrytown, a suburb north of New York City. After spending several years in college on the west coast, I moved back to New York to work in my family's steel distribution business. As my responsibilities grew within the business, my busy travel schedule included frequent trips to Asia and India, and I became intrigued with maintaining my own health challenges from an eastern perspective. Ayurveda gave me a new perspective on how to stay healthy while maintaining such a busy lifestyle. When the company was sold in 2008, I decided to make my personal passion a professional one by becoming an ayurvedic practitioner. I am very excited to be in the internship program at CCA. I consider it a privilege to share this wonderful wisdom with others.