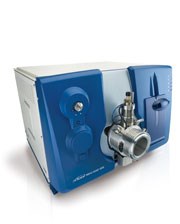 Dallas, Texas (PRWEB) January 17, 2014
Medicus Labs announces the purchase of two AB SCIEX Triple Quad 5500 mass spectrometers for an undisclosed amount, as confirmed today by a company representative.
The mission of Medicus Labs is to pioneer use of the industry's most advanced technology in the field of toxicology analysis. The AB SCIEX Triple Quad 5500's is arguably one of the most efficacious means to identify and analyze minute amounts of complex blood, urine, and oral fluid specimens.
The AB SCIEX Triple Quad 5500 is part of a next-generation family in triple quadrupole mass spectrometry. Its technology empowers researchers with increased sensitivity, precision and unprecedented speed, by accurately identifying and confirming results in a single analysis. In addition, the remarkably sensitive and fast screening technology provided by AB SIEX, implements a method to maintain the pace of requirements dictated by state law enforcement agencies.
About Medicus
Medicus Labs execute revolutionary, reliable and efficient drug screening methods to improve patient safety and meet government regulations; while reducing liability, adverse clinical outcomes and authoritative sanctions for physicians.
To learn more about Medicus Labs, visit http://www.medicus-labs.com