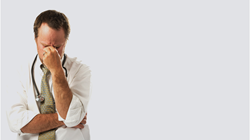 ...a number of our pain management provider's bill workers compensation insurance at 99215
Chicago, Il (PRWEB) June 12, 2014
CPT Coding is an essential part of the patient visit for any clinic or hospital based physician who see a patient for management of a medical condition. To bill Medicare, Medicaid, Blue Cross Blue Shield or commercial insurance the rendering provider must be cognizant of all elements needed to properly assign the appropriate CPT code with each visit. The fees payable for each office visit vary depending on prescribed levels or service with each patient. Typically physicians will use Evaluation and Management codes such as 99211 through 99215 which are payable at increasing fee schedules due to required services at time of service by the rendering physician. This clinical coding is very specific in that Medicare closely reviews CPT codes to insure compliance and service was provided. If required guidelines are not met, substantial financial penalties, or worse, can be imposed on medical providers as a result of a governmental audit.
Medicare uses an audit system which clearly directs physicians to just what must be included in a medical exam. For example, the most commonly used office visit CPT code is 99213 which means a level 3 for an established patient. Within this level of service, the physician must clearly note the following in the medical record:
-History of Present Illness or why patient being seen. (Brief 1-3 elements)
-Review of systems (minimum of 1, pertinent to problem)
-Body areas (Organ systems at least 6 being reviewed)
-Diagnose and Management options (multiple 3)
-Complexity of Data: 2 levels
-Risk: moderate complexity
-Time: 15 minutes clearly documented
In an attempt to control costs, the Centers for Medicare and Medicaid employ a number of trained auditors to seek out fraud and abuse within the healthcare industry. According to a recent Chicago Tribune article, a record of $4.2 billion was recovered in 2012 as a result of federal audits. Typically, an audit is triggered by harvesting CPT codes based on healthcare claims. Based on computer tracking, the frequency of coding usage for compiled on usage on submitted claims. The audits are looking for submitted claims which stretch the typical "Bell Shaped" curve. Findings of an audit will result in a higher frequency of level 4 (99214) and level 5 (99215) typically result in a full blown chart audit. In the same Chicago Tribune article it is stated that the number of Illinois medical providers will typically submit a disproportionate number of level 5 claims. Based on Medicare payment schedules, a level 3 visit will pay around $50.00 per visit and $100.00 for a level 5. Many times pain management physicians will bill exclusively at level 99215 which means they need to spend 40 minutes and review a higher number of systems with extremely high medical decision process. Based on hours in the day and number of patient visits, it is mathematically impossible to provide effective care to substantiate these claims. According to Tim Tobin of Medorizon "we see a number of our pain management provider's bill workers compensation insurance at 99215". These insurance carriers require documentation with all claims which are reviewed by case managers. If medical charts do not clearly indicate levels of care, the claim will be down coded and paid at lower evaluation and management reimbursements. Furthermore, the physician has no appeal rights based on documentation."
Because the penalties and consequences are very costly, all medical providers who perform face to face visits need a very clear understanding of mastering CPT coding. It is ultimately the physician's duty to document and code to appropriate levels. If your practice needs expert advice or services Medorizon has experience with both professional and facility billing. For many medical practices providing quality services to patients is easy—processing claims and getting reimbursement is the tedious part. Medorizon has grown to a 60-employee organization, reaching sales of several million dollars annually. Their staff manages the billing and collection process for hundreds of providers throughout the United States. Act now and take advantage of the offer to better acquaint your practice with the initial changes in moving forward to ICD-10.