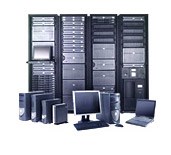 EHR and PM for 3 months at no cost.
Chicago, IL (PRWEB) January 30, 2014
Medorizon has extended to the public an offer of premium value. While they get your practice ready for the ICD9 to ICD10 conversion, they are giving away the PM (Practice Management) and EHR (Electronic Health Record) free for three months providing minimum requirements are met. It is estimated that the implementation of the new international disease code sets will cost from $15,000 to $70,000 per provider. For this reason Medorizon has offered to help absorb the burden of this mandated healthcare change.
With over 25 years of experience, Medorizon understands the needs of providers and facilities alike. As an Optum's reseller of EHR, Patient Payment Portal, Coding software and Practice management, they have brought additional revenue and resources by providing educational webinars and workshops for most all specialties.
3 Reasons Optum PM and Ehr is Faster, Easier, and More Affordable.
1. Time: quick and easy implementation and online training means you have more time to focus on patient care.
2. Simplicity: a web-based solution that does not require hardware is easy to use and easy to connect—so it's easier for you to get paid.
3. Value: feature-rich solution available for predictable subscription pricing with minimal upfront commitment and always current content.
It is important to choose an EHR software based on the needs of your practice. The software should include the features your practice may need, such as; charting, e-prescribing, scheduling, billing integration, templates, and others. Paid EHR solutions usually include more features, which are needed for larger practices or hospitals. Free EHR may be able to provide you with all of these features, but it is necessary to check before committing.
Medorizon has grown to a 60-employee organization, reaching annual sales of several million dollars. Their staff manages the billing and collection process for hundreds of providers throughout the United States. They can help with everything from contracting to appeals as well as everything in-between and have helped increase revenue as much as 30% in 90days.